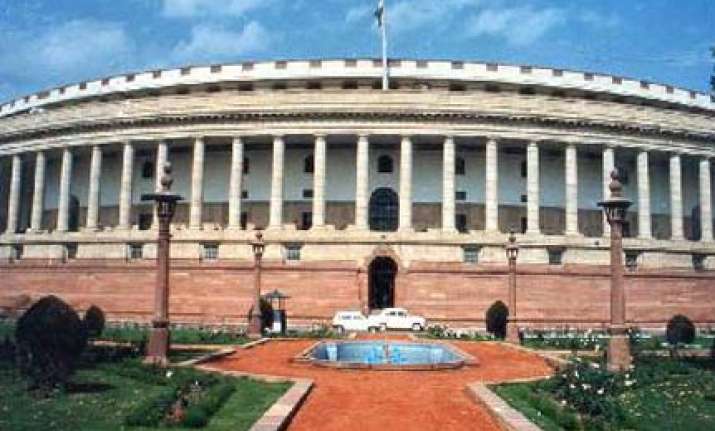 New Delhi :  Parliament on Friday enacted a new law to enforce stricter regulations for foreign contributions in form of gifts, funds and other forms to individuals and social organizations.  Foreign funds have also come under the scanner in the recent years in the wake of suspicions that some of it may have been used for anti-India terror activities.
The Bill was greenlighted after Lok Sabha approved the measure. The Rajya Sabha has already passed it.
Minister of State for Home Ajay Maken said  the legislation would prevent "powers" which want to use foreign funds to divide the country on "religious basis." However, the Opposition dubbed the legislation as half baked.
Maken said the bill had sufficient provisions to ensure that NGOs actually involved in developmental activities do not suffer.
Noting that there were over 40,000 organisations receiving foreign contribution in the country, he said only 18,000 of them report the inflow of funds and submit their accounts. "The rest are dormant...the bill will ensure that every five years the organisations renew their registration so that the dormant ones can be weeded out," he said.
Maken said if any organisations receives funds over Rs 10 lakh, the bank will immediately inform the government to enable the agencies to "track" the funds.
He said organisations with fictitious or benami accounts, have indulged in conversions directly or indirectly, created communal tension, supported sedition or have diverted funds earlier would be barred from receiving foreign contributions.
The proposed Act prohibits certain categories of individuals and organisations from accepting overseas funds. These include election candidates, correspondents, editors and publishers of newspapers, judges and government servants, members of legislature and political parties.
However, the provisions of the bill will not apply on remittances received from relatives abroad and salaries or wages due from foreign sources. It will also exclude payment for international trade. In case the organisations receiving foreign funds do not file accounts the government will have power to cancel their registration.
The Bill also provides for bringing associations engaged in production or broadcast of audio news, audiovisual news or current affairs through any electronic mode under its purview. It prohibits use of foreign contribution for any speculative business and also covers cooperative societies. PTI