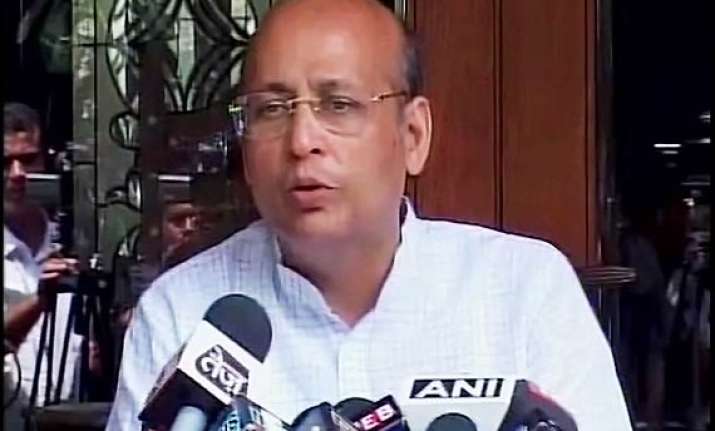 New Delhi, Dec 7: A Parliamentary Committee today adopted its report on the contentious Lokpal Bill leaving it to the wisdom of Parliament to decide on inclusion of Prime Minister in its ambit while Congress members gave dissenting notes demanding inclusion of Group C officials within its purview.

BJP, BJD and Left members gave dissenting notes demanding inclusion of Prime Minister with some safeguards. 

Three Congress members Deepa Dasmunshi, P T Thomas and Meenakshi Natarajan gave their dissent notes during today's final meeting demanding inclusion of Group C employees under Lokpal's purview and making CVC accountable to the ombudsman. 

The final report keeps out Group C employees from the ambit of Lokpal.

The report, without taking a position, also recommended three options on the issue of Prime Minister: his inclusion without exception and qualifications, inclusion with no exclusionary caveats but after demitting office and inclusion of the PM with exclusions on issues like national security and foreign affairs.

In all, a total of 16 notes of dissent are believed to have been submitted to the Committee by members of BJP, BJD, SP, Congress, LJP, RJD and Left parties. 

Chairman of Parliamentary Standing Committee on Personnel and Law and Justice Abhishek Manu Singhvi said after the meeting that the report is likely to be tabled in Parliament on December 9.

Sources in the government indicated that the Lokpal Bill could be passed by Parliament in the ongoing Winter session.