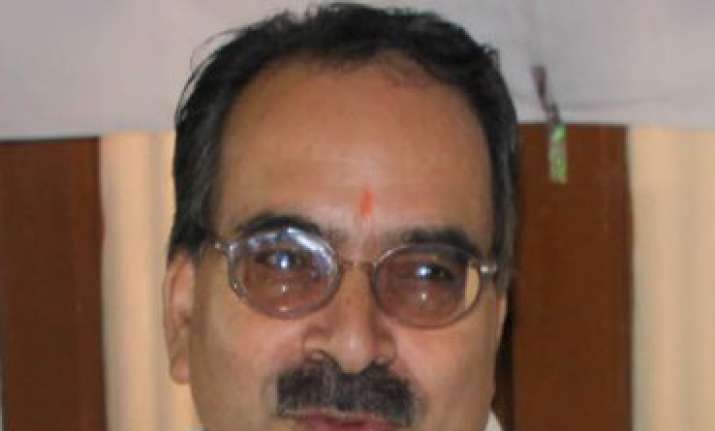 Jammu: Panun Kashmir, an organisation of displaced Kashmiri pandits, today said the "threat" posed by the Islamic State (IS) in Jammu and Kashmir should not be taken lightly.
"Terrorism in Kashmir started with the waving of Pakistani flags and as now they have raised the flag of Islamic State, it is their (IS's) declaration that we have arrived in Kashmir," said Agnishekhar, Convener of Panun Kashmir.
Agnishekhar said that the Omar Abdullah government should not take these threats lightly as the waving of IS flags in Kashmir is a matter of great concern and must be dealt with seriously.
On October 14, Omar rubbished the waving of ISIS flag in the Valley as an act by "some idiots" which the media was "unfortunately" trying to highlight.  "You have to understand that no ISIS group has been identified so far in the Valley. The flag of the ISIS was waved by some idiots which does not mean that ISIS has any presence in Kashmir.
Unfortunately, some channels have tried to make an issue out of this and drag me into this as if we are not doing anything on this," Omar told reporters after meeting Home Minister Rajnath Singh in New Delhi.  He said the flag was waved on three occasions by some youths for some time and in each matter a case was registered and some arrests have also been made. 
"Pakistan is the breeding ground for all types of terrorism and all the terrorist outfits like Islamic State, Al Qaida and Lashker-e-Toiba all are connected," said Ajay Chrungoo, Chairman of Panun Kashmir.  Panun Kashmir also expressed appreciation towards the stand taken by the Indian government in handling the incidents of cross border firing from the Pakistani side.
"The resolute, determined and required response of the BSF and the Army to the firing from Pakistani side has the total support of the entire nation," Agnishekhar said.