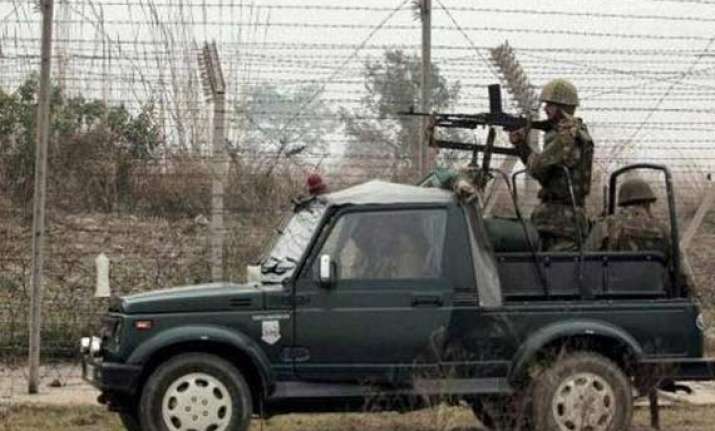 Jammu: Pakistani Rangers on Wednesday night opened unprovoked firing at the Border Security Force (BSF) positions along the Line of Control (LoC) in Pargwal area of Akhnoor sector.
"Pakistan Rangers resorted to unprovoked firing using small arms in the Pargwal area of the Jammu district," a police officer said.
The Pakistani troops used mortar shells in the firing that started at around 11:50 pm on Wednesday and continued intermittently during the night.
The officer said three BSF outposts were affected due to the firing.
"Pakistan firing started at 11.50 pm yesterday night for a brief period, but today morning at 4 a.m., Pakistan Rangers started firing again which continued till 5.55 a.m.," the officer added.
These two ceasefire violations occurred hours after the BSF and Pakistan Rangers held a battalion commander level flag meeting in the same border area to defuse tensions between the two sides.
The BSF jawans effectively retaliated to the Pakistan firing using same caliber weapons.
There have been over 23 violations by Pakistan in August alone.