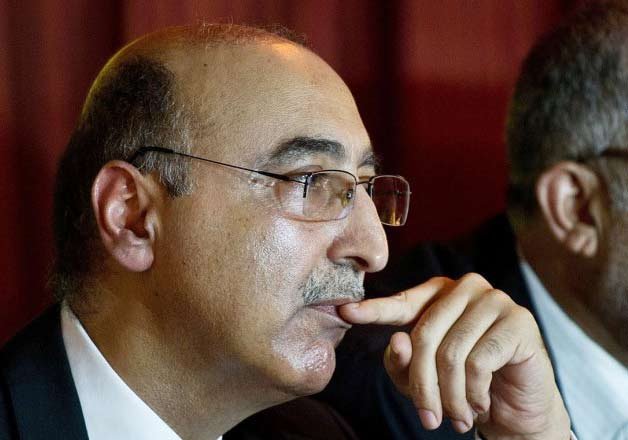 New Delhi: Pakistan would like a liberalised visa regime with India to facilitate pilgrimages across the border and boost religious tourism, according to Abdul Basit, Pakistan's High Commissioner to India.  
"We would like to see our visa regime liberalised in the context of religious tourism so that people can visit easily and freely from both sides," Basit said here today.  
The Pakistani envoy was speaking at the launch of a book "Lost Heritage: The Sikh Legacy in Pakistan" by Singapore-based author Amardeep Singh.  
According to Basit, religious tourism is scheduled to be one of the major talking points once the two countries resume dialogue, in an attempt to enable more Indians to travel to the neighbouring country for pilgrimage.  
"There have been many proposals as to how to facilitate more Sikh pilgrims going to Pakistan and in this context I can tell you that recently the two governments agreed that they will have religious tourism as one of the main subjects of the dialogue process.
"So, we hope as and when our dialogue resumes, religious tourism will become an important subject of our discussions.  
The two sides will be able to take concrete steps towards promoting religious tourism because there is deep mutual desire to facilitate religious tourism," he said.  
Referring to several failed attempts towards having a "corridor" for easier travel of citizens across the border, the Ambassador said it could materialise only if the two countries "stick together and work together".  
"Unfortunately for decades now, we have been reflecting on this but so far we have not been able to move ahead into implementing the proposal of having a corridor," he said.  
Urging for support from India, he said, "I can assure you that our incumbent government under the leadership of Prime Minister Nawaz Sharif is very much committed towards doing this. Now it takes two to tango."
The book "Lost Heritage: The Sikh Legacy in Pakistan" chronicles the author's month-long travel in Pakistan and gives an insight into the Sikh heritage in the neighbouring country between the 15th and the 21st centuries.  
Disagreeing with the author over the "lost" heritage, Basit said the Pakistan government takes minorities "very seriously" and has been preserving their heritage.  
"Although they form 2-3 per cent of our total population, they are an important part of our national mosaic. And, there is simply no reason we can dispense with our minorities.  
"We are proud that all minorities including Sikhs are contributing immensely to our national development. We share this heritage and we take great pride in it. So, there is no question that Pakistan should do anything that would be against the interest of the minorities," he said.  
The Pakistani envoy said his government had formed a separate ministry for minorities and given them quota in government and educational institutions.  
He said the Hindu population in Pakistan had gone up from 1.3 per cent to 1.6 per cent since Partition.
"Out of the 23 per cent of the Hindu population in Pakistan, more than 21 per cent were in the then East Pakistan and not West Pakistan. So, today you will be surprised to know that Hindu minority in Pakistan has actually increased from 1.3 to 1.6 per cent contrary to what the general opinion of the facts are," he said.