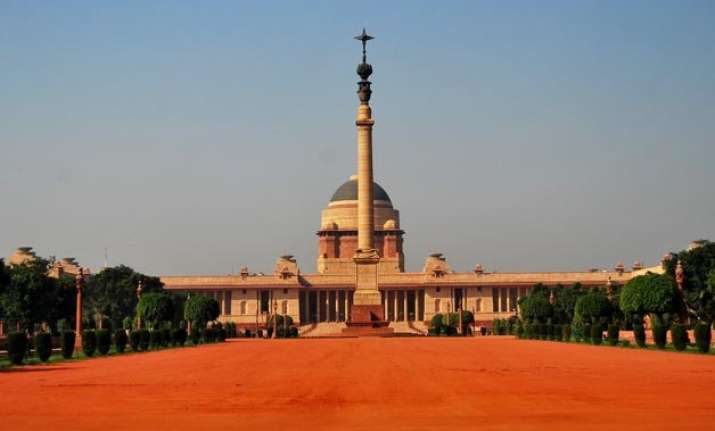 New Delhi: Amid ongoing hectic political activities inside the Parliament in run-up to pass the contentious Land Bill, some people have come forward claiming that they are the original owners of the Lutyens zone including the land where marvellous Rashtrapati Bhavan, Parliament, North Black and South Block stand.
Lutyens zone is the area housing bungalows for government officials and their administrative offices.
The claims are based upon the clauses in the existing law passed by the erstwhile UPA government in 2013.
In 1911, the British government had acquired lands from several villagers in the region for setting up the new capital in Delhi.
The lands where Rashtrapti Bhawan and Parliament stand belonged to the villagers of Malcha and Raisina.
Surat Singh, advocate, said, "The entire New Delhi region is situated on the same land... The lands were acquired from villagers at that time. If Raisina village is included, Rashtrapati Bhawan and Parliament will also fall in the same list."
Sajjan Singh of Malcha village said that the then government had acquired 155 Bigha (approximately 62 acres) land form his grandfather and the value of land was estimated around Rs 2217.
Sajjan claimed that the compensation amount was not given to his ancestors.
"Today the place is famously known as Sardar Patel Marg. The value of 155 crore land in today's date is approximately Rs 15,000 crore," he said.
Pratap Singh Sharma, who is also among the claimants, said that compensation amount was not given to his ancestors.
"The government should give compensation or return the land to original owners of the land," he said.
People have also made claims for return of lands in Palam, Mahipalpur and even places where AIIMS and Safdarjung are located today.