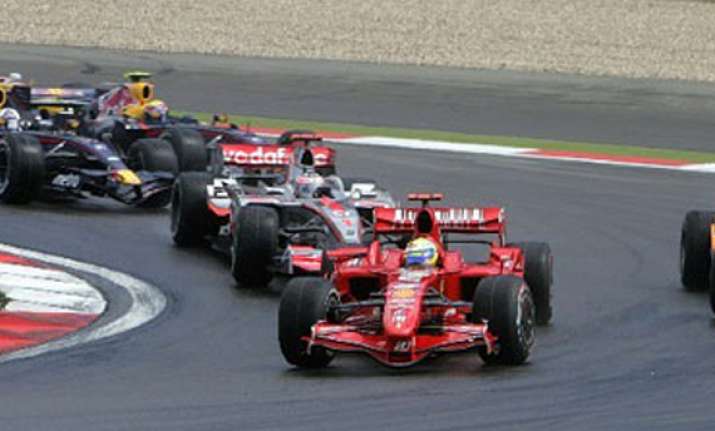 Greater Noida, Oct 19: Indian Grand Prix organizers said on Tuesday they expect the country's inaugural Formula One race later this month to help erase the "shameful" memory left behind from last year's Commonwealth Games.

The games were expected to highlight India's rapid development and boost its role on the world stage but instead earned ridicule over poor preparation, construction delays and corruption charges.

"We will make up for the shameful memories of the Commonwealth Games," said Jaiprakash Gaur, founding chairman of the Jaypee Group which owns the circuit.

"The world's perception of India is going to change after the Grand Prix and people will forget what happened because of the Commonwealth Games."

Gaur said the race on Oct. 30 was a real opportunity for the country.

"This is a great chance for India to promote tourism, as many people from different countries will be here," he told a news conference after the new F1 track was unveiled. "India has seen incredible growth in the past 15 years and this will push it up a few notches."

The Jaypee Group, which has invested $215 million in the F1 track which sits 40 kilometers  from New Delhi, has 10-year rights for the Grand Prix.

The venue, which has hues of the saffron (orange), white and green colors of the Indian flag, was unveiled to domestic and foreign media—despite the fact that workers were still finishing the circuit designed by German architect Hermann Tilke.

"We're giving the venue final touches and the next seven days are enough to take care of that," said the Jaypee Group's chief executive Sameer Gaur. "The tickets sales have been fantastic with 70 per cent of all tickets and 90 per cent of the corporate blocks sold."

Vicky Chandhok, president of the Federation of Motor Sports Clubs in India, said both the race and the circuit would give a boost to the country's aspiring drivers.

"The Grand Prix will help popularize F1 and the support races during the three-day event will showcase local and junior talent. The circuit also needs to be utilized with national events so that more drivers get exposure," Chandhok said.