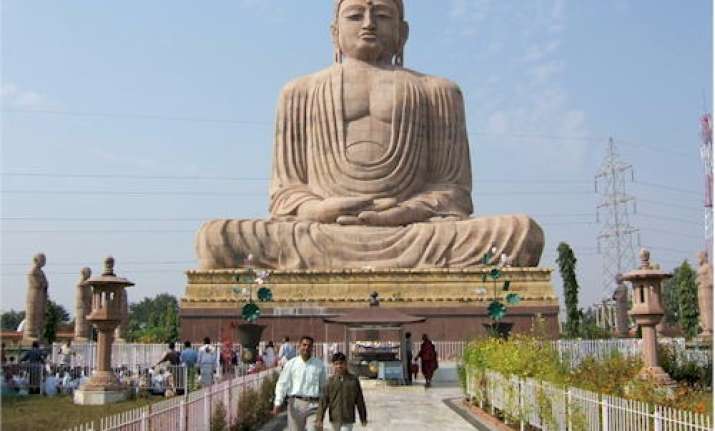 Ranchi, Jun 23:
Over one lakh Japanese tourists have visited Buddhist pilgrimage destinations in the country since the beginning of the year, Jharkhand Tourism Minister Vimla Pradhan, who is visiting Japan, has said. 
Official sources quoting Pradhan today said Japan National Tourism Organisation (JNTO) has evinced interest in the newly excavated Buddhist site at Itkhori in Jharkhand's Chatra district.
JNTO president Ryoichi Matsuyama, who hosted a Jharkhand delegation headed by the minister in Tokyo yesterday, suggested to Pradhan that the site could be promoted along with Bodh Gaya, 60 kms from each other.  
The Archaeological Survey of India considers the Itkhori site as one of the largest monasteries built by Emperor Ashoka.
Underlining the historical and spiritual link between the two countries, Matsuyama suggested that yoga and spirituality be promoted in a better way to attract more Japanese tourists to India in general and Jharkhand in particular,  an official release said.
The JNTO president also suggested setting up a Japanese tour and travel operator for promotion of Jharkhand destinations in Japan.
Director of India Tourism office in Tokyo, Karan Singh, and first secretary in Indian embassy, Sunita Narang, were present at the meeting held on the sidelines of the M Tech India show, Japan 2012, which concluded yesterday.  
The Jharkhand delegation also visited Budhist temples—
Sanjusangendo and Kinkakuji, in Kyoto