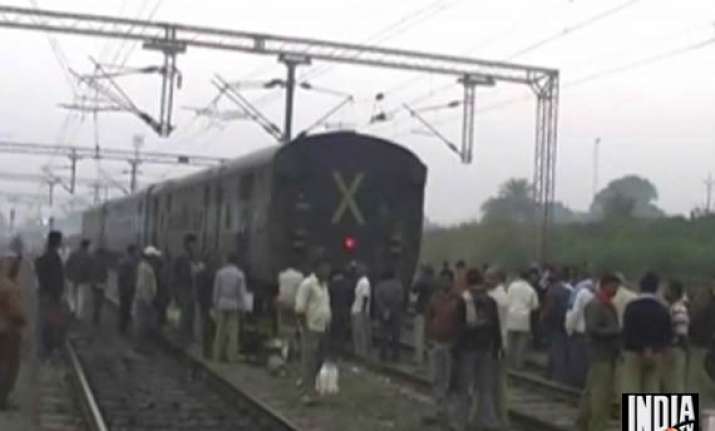 Bhubaneswar, Nov 23: One person was killed and nine others were injured early  Wednesday  when a good train collided with the Samaleshwari Express at Jharsuguda railway station near Rourkela.
 
This is the second train accident in the last two days. On Tuesday, seven people, including a foreign tourist, were charred to death  when two coaches of  doon Express caught fire in Jharkhand.

The driver of Koraput-Howrah Samaleswari Express  jumped the signal at Jharsuguda railway station early Wednesday moring and collided with a goods train.

Both the trains were at the station. The signal was given to the goods train to move but the driver of the passenger train moved his train, leading to the collision.