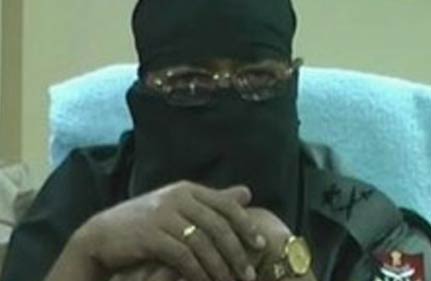 The chief of the paramilitary force which lost 24 personnel in a Maoist attack in West Bengal last week has alleged the state police had "inhumanly treated" his men.
Benoy Chakraborty, Special IG of the Eastern Frontier Rifles (EFR), alleged that the West Bengal police had misused his force. Chakraborty had his face covered in a mask when he spoke to the media in Kolkata about the attack on the EFR camp in Sildah, West Midnapore district, on February 15.
"Despite acute infrastructural problems, our men (EFR) shot dead five of the Maoists at the camp and I feel proud of them as they fought bravely," said Chakraborty.
Chakraborty said West Midnapore Superintendent of Police Manoj Verma was "fully responsible" for the attack and alleged EFR jawans have been totally "misused" and "utterly ignored" by the police.
"The Silda camp was most unprofessionally set up at a crowded place making it extremely difficult for the EFR jawans to function," he alleged. "Over the years, the basic needs of the personnel were overlooked and rather they were inhumanly treated by the authorities".
The Maoist attack in Sildah and in Bihar's Jamaui district three days later has prompted Union Home Minister P Chidambaram to write to the Chief Ministers of Bihar, Jharkhand and West Bengal inviting them for a meeting in Delhi.
In letters written to Bihar Chief Minister Nitish Kumar and Jharkhand Chief Minister Shibhu Soren, both of whom skipped a meeting in Kolkata on February 9, and to their West Bengal counterpart Buddhadeb Bhattacharjee,. Chidambaram has said that the Central government has reached some "tentative conclusions" on tackling the menace.
"You will kindly appreciate that before the tentative conclusions are translated into decisions and implemented, it is necessary to be assured that the Governments of both West Bengal and Jharkhand fully endorse the plan," he said in his letter to Mr. Bhattacharjee, copies of which have been accessed by PTI.