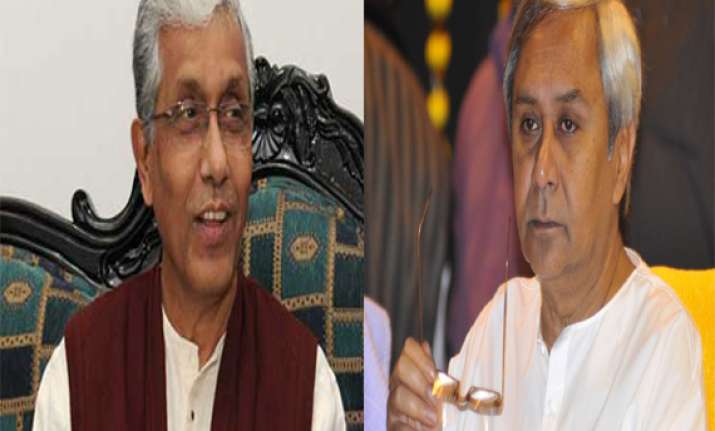 Bhubaneswar: The Chief Minister's Relief Fund (CMRF) has received donation of Rs 132.04 crore for the cyclone and flood victims till date, a release issued by the CMO said yesterday.
Odisha Chief Minister Naveen Patnaik has expressed gratitude to his Tripura counterpart Manik Sarkar for the donation made by his government, it said.
The Tripura government had donated Rs 1 crore to the Odisha CMRF for the victims of the cyclone and flood, the release said. Sarkar had also written a letter to Patnaik expressing sympathy towards the affected people, it said.  
Meanwhile, South Korean steel major Posco-India had contributed Rs 1 crore to CMRF towards restoration and relief measure. Y W Yoon, CMD, POSCO INDIA today handed over a cheque of Rs 1 crore to the Chief Minister.
The company has proposed to set up its mega steel project near Paradip in Jagatsinghpur district. Posco India also plans to undertake certain relief and restoration work in and around its project area in Jagatsinghpur district, Yoon informed the state government officials.
Odisha Mining Corporation (OMC) and  Mahanadi Coalfield Limited (MCL) have donated Rs 50 crore each to the CMRF.
The state owned Industrial Infrastructure Development Corporation (IDCO) donated Rs 10 crore while IMFA gave Rs 50 lakh to the CMRF.