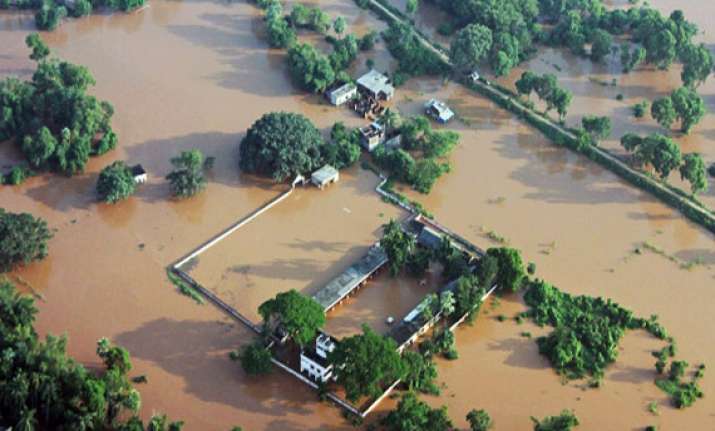 Bhubaneswar: Accusing the BJD government in Odisha of "failing" to provide proper relief in cyclone and flood-hit areas, Opposition BJP and Congress today demanded cooked food for affected people, waiving of crop loans and quick steps for restoration of electricity and water supply. 
"It is ridiculous on the part of the government to close free kitchens. Even if the affected people get rice and money how will they cook in the absence of firewood and other essentials," BJP Odisha unit president K V Singhdeo told reporters here.
"We demand that the government immediately arrange free kitchens to provide cooked food to the calamity-hit people in all affected areas," he said.
The state government should also announce a special package for farmers as agriculture sector has been hit hard by the twin calamities with substantial crop destruction in vast areas, the BJP leader said.
Leader of Opposition in state assembly Bhupinder Singh said crop loans of farmers in affected areas should be waived and assistance given to them for coming rabi crops.  
Even about a week after the disaster, electricity and water supply is yet to be restored in many areas and the government must take immediate steps for restoration of normalcy in all sectors, the senior Congress leader told reporters.
There is a huge difference between the reality and the claims of the government in handling the flood situation in the state, he said adding government overestimated the cyclone and underestimated the flood.
Singhdeo said at a time when the state needs diligence work of the supply department to carry out the distribution of relief materials, the Supply Secretary of the state is on a foreign tour.
"Accessibility of rice is a distant dream for the people as they have not even a candle to light at nights.
Their life has gone into a deep darkness because of the government's mismanagement and this is the real picture of the state, at present," he said.