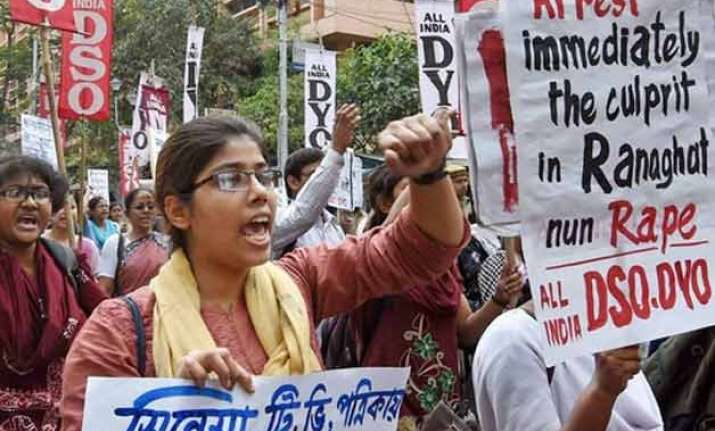 Ranaghat (WB): The septuagenarian nun, who was gangraped at a convent here, was discharged from hospital in the wee hours today and she left for an undisclosed destination, even as no arrests were made even six days after the incident.
Ranaghat sub-disional hospital superintendent A N Mondal told PTI the nun was taken to Netaji Subhas Chandra Bose International Airport in Kolkata, over 64 km away, from where she left for an undisclosed destination.
She was discharged at around 2.20 am and she left 25 minutes later with the convent authorities after collecting her belongings.
A doctor from the hospital Tapas Mullick accompanied the elderly nun and the convent authorities till the airport and she was given medicine for 10 days, he said.
Mondal said she was advised to consult a gynaecologist and a psychiatrist after the 10 days, wherever she was.
The medical board constituted by the hospital to treat the nun had yesterday conducted tests and found her to be physically and mentally fit, he added.
The convent authorities could not be contacted.
Meanwhile, the Convent of Jesus and Mary School at Gangnapur, where the nun was the Sister Superior, functioned as normal.
No arrest have been made even six days after the incident though 15 persons have been detained in connection with it, police said.
The West Bengal government had on March 18 decided to hand over the case to CBI as the demand for justice grew louder with the culprits at large. But the investigation agency is yet to formally take charge of the case.