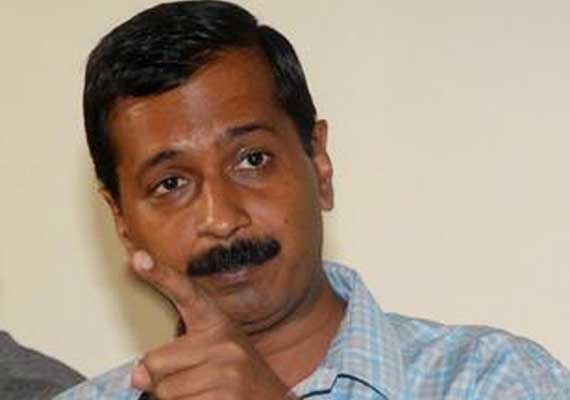 New Delhi, Jun 3: Rebutting allegations that he left the fast venue after Ramdev virtually snubbed him, Team Anna member Arvind Kejriwal today said that he had to leave as he was unwell and he has the "greatest respect" for the yoga guru.
"I had to leave fast venue bcoz I am v(ery) unwell. I told this to Anna and swamiji. It is wrong to say that I left in protest," Kejriwal said in a tweet. 
"I have greatest respect for swamiji," he tweeted.  He said he would convince the yoga guru about the importance of taking names and demand action against corrupt people. 
"This is a political battle and we will have to name and shame and demand severe action against corrupt people," he said in his tweet. 
"I will personally speak to Swami Ramdev ji. I am sure I will be able to persuade him that naming is important," he said. 
Earlier, yoga guru Ramdev, while virtually snubbing Kejrival, disapproved of his comments against Prime Minister Manmohan Singh and other politicians during his fast along with Anna Hazare saying he was against personal criticism. 
Soon after Kejriwal, who was on fast along with Anna Hazare and the yoga guru, finished his speech, Ramdev took the microphone and said "today, we thought that we will not take anybody's name. But Arvind took the names". 
"We don't want any controversies. Arvind does not have any enmity with anyone. The names have been taken in some context. We are against personal criticism," he said. 
During his speech, Kejriwal attacked Singh and his Cabinet colleagues whom Team Anna had accused of indulging in corruption and mentioned the names of Mulayam Singh Yadav, Lalu Prasad Yadav, Jayalalithaa and Mayawati.