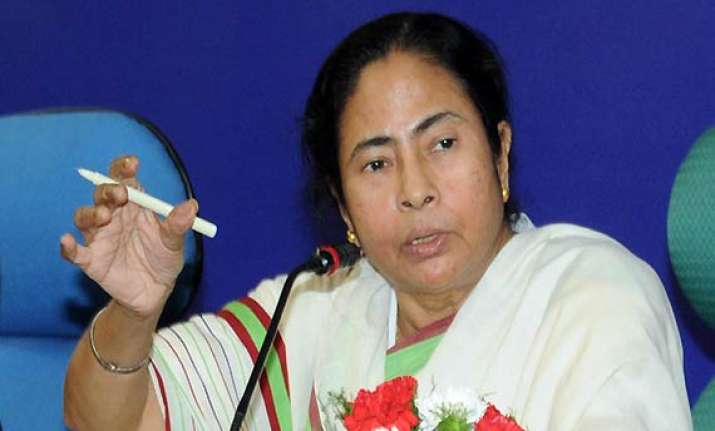 Dankuni (WB), Dec 2: Remaining firm in her party's opposition to the UPA government's decision on FDI in retail, Trinamool Congress chief Mamata Banerjee has told Prime Minister Manmohan Singh that her party is not in favour of the government being toppled.

"The Prime Minister telephoned me (Eds Correct). I had a discussion with the Prime Minister on FDI in retail. I told him that we don't want the government to be toppled on this issue. This is a very sensitive issue. But at the same time, it is not possible for us to support FDI entry into retail. I am sorry," the Trinamool Congress chief told reporters after an administrative meeting here in Hooghly district.

"Since you are requesting me, we can discuss this in the party. But our party's stand is clear," she said. 

Urging the Prime Minister to reconsider and withdraw the Centre's decision, she said, "If necessary, the government should talk to all UPA partners and seek suggestions and ensure that the move is withdrawn."

"The Prime Minister requested me to reconsider my party's stand (on the issue). I requested him if the Centre could reconsider the decision. We have a definite stand on this issue. Our party's stand on this is declared in our manifesto," she said.