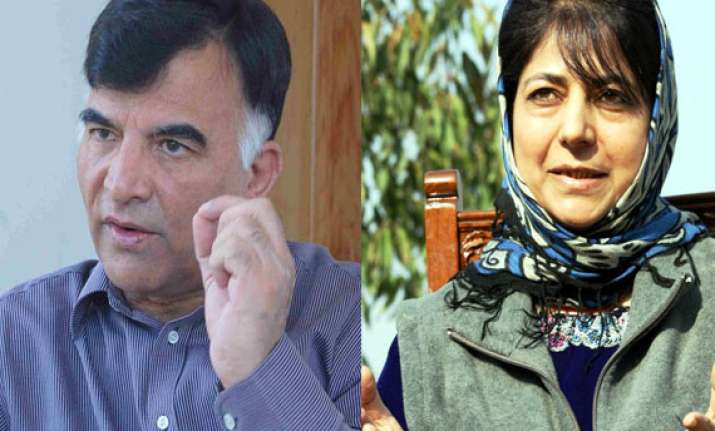 Srinagar: Nomination papers of all 13 candidates from the Anantnag Lok Sabha seat, including sitting National Conference MP Mehboob Beg and opposition PDP president Mehbooba Mufti, passed the scrutiny conducted by the Returning Officer today.
The scrutiny of papers for the Anantnag parliamentary constituency was held today and all 13 candidates remained in the fray as none of the papers was rejected, an official of the election office told PTI.
He said a total of 14 nomination papers were received, including two sets of papers from PDP president, after the Election Commission issued the notification for the constituency which is going to polls in the third phase of the five-phased elections in the state on April 24.  The notification for the constituency was issued on March 29 and the last date for the filing of nominations was April 5. The last date for the withdrawal of nominations has been fixed as April 9.
Mehbooba filed the second set of papers as a measure of "precaution" after some discrepancies were reported in her earlier nomination papers.
Spread over four districts of Anantnag, Kulgam, Shopian and Pulwama, the constituency has 12.72 lakh voters, including 6,01,688 females. A total of 1,615 polling stations will be set up in the constituency.