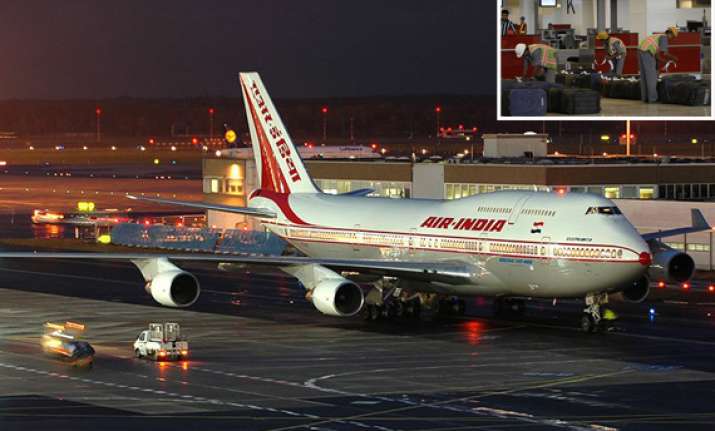 New Delhi, Oct 25: In a first action of its kind, the government has cracked the whip on foreign airlines charging obscenely high amounts from US-bound passengers for checking in more than one bag, reports TOI.

Till recently, US-bound economy class passengers were allowed to check in two bags of up to 23kg each. But last year, US airlines started charging for the second bag, a practice picked up by European carriers as well, as a result of which passengers ended up paying anywhere from Rs 4,000 to Rs 20,000 extra for a one-way passage.

The Directorate General of Civil Aviation (DGCA) has asked the US and European airlines to revert to the old practice of allowing two bags with weight limit and the latter have to reply by month-end. "This anti-passenger policy of some airlines will not be allowed to continue. The matter is being taken up under the existing air service agreements India has with countries (whose airlines have started levying the fee)," DGCA chief Bharat Bhushan said. Indian carriers flying to North America still allow two check-in bags.

The DGCA has received several complaints on this front due to the enormity of the fee. For instance, a leading European airline allows economy passengers to check-in one bag of up to 23kg.

It charges 150 euros for the second bag for each flight. Which means, a person travelling from Delhi to New York has to pay 300 euros (Rs 19,500) for checking in a second bag to NY. A return trip with two check-in bags will cost double the amount - almost the price of the ticket itself.

Airlines, however, say levying a fee on check-in bags was among the several steps they took to raise cash flow during the 2008 slowdown.

Also, handling baggage costs money and this move was to either cut costs by restricting luggage or make people pay for the extra costs.

"This is an international policy to charge for check-in bags. We don't know why India is trying to regulate our commercial policies," said an airline executive.