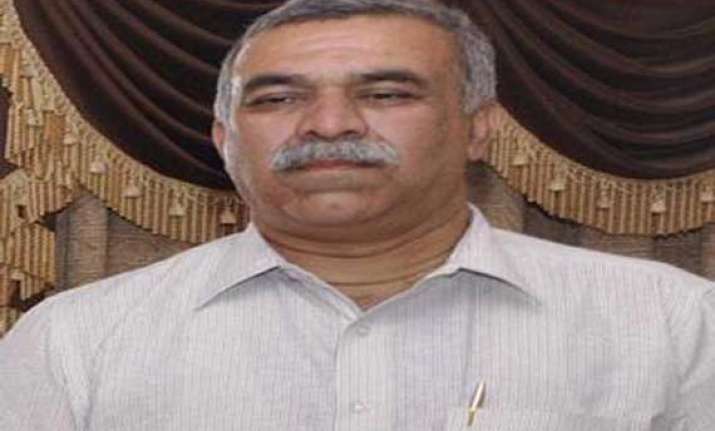 Hyderabad : The descendants of the Nizam have become party to a case relating to the Rs.300 crore of the ruler of erstwhile Hyderabad state lying locked up in a London bank for over 60 years and being claimed by both India and Pakistan.
Nawab Najaf Ali Khan, grandson of the seventh Nizam, Mir Osman Ali Khan, has become a party to the case.
"We have impleaded after we received a letter from the bank, informing about the revival of the case," said Najaf Ali Khan, who represents the family members of Nizam.
Nizam's two other grandsons Prince Mukarram Jah and Prince Muffakam Jah are also claiming the amount. The case, famous as "Hyderabad funds case" has been revived in High Court Chancery in London by Pakistan's high commission to Britain after 57 years.
"Now that six-decade-old issue seems to see light of the day and only one son and three daughters of seventh Nizam are alive, the family members hope this issue gets resolved promptly," said Najaf Ali who is president, Nizam Family Welfare Association.
The court case was revived after Pakistan did not reciprocate to India's offer of an out-of-court settlement.
In 2012, Nizam's family members had appealed to then Pakistan president Asif Ali Zardari to find an early settlement to the case to help the members of Nizam family who are financially distressed.
After partition and before the merger of then Hyderabad state with the India, Nizam Mir Osman Ali Khan's finance minister Moin Nawaz Jung had transferred 10,07,940 pounds sterling and nine shillings in the name of then Pakistan high commissioner in London H.I. Rahimtoola in the National Westminster Bank, which is now called Royal Bank of Scotland.
The money was transferred without the knowledge of Nizam, who filed a suit.
India raised an objection to the transfer, saying the Nizam was not an independent ruler and prevailed upon the bank to freeze the account. In 1957, the House of Lords stayed the proceedings after Pakistan claimed sovereign immunity.
The money is now estimated to be 30 million pounds (Rs.300 crore).
The Indian government in 2008 decided to pursue an out-of-court settlement with Pakistan and the heirs of the Nizam.
Osman Ali Khan, who was the world's richest man of his time, died in 1967. The efforts to solve the dispute during his lifetime failed as Pakistan never came forward to help unlock the funds.
The Nizam had refused to accede to India after the country's independence on Aug 15, 1947. He wanted to remain an independent state or join Pakistan. The princely state finally merged with the Indian Union in September 1948 after an operation by the Indian Army.