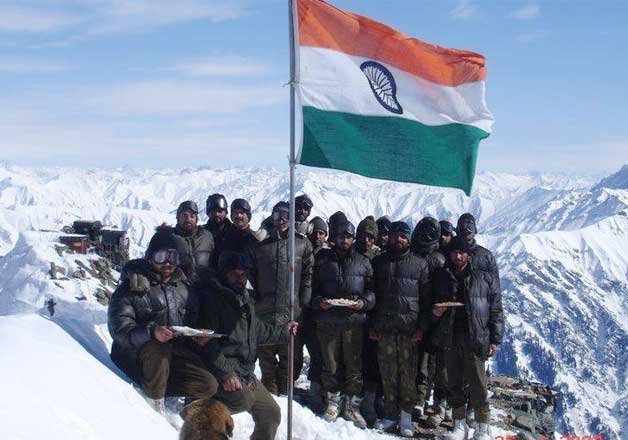 New Delhi: The entire nation was brought to a standstill when an avalanche in the world's highest and coldest war zone Siachen took away ten braveheart soldiers of the Indian Army.
Keeping Pakistan from claiming the glacier, these soldiers were coping with inhospitable conditions of the war zone to make sure that that we, the citizens, led a peaceful life.
Miraculously, one soldier Lance Naik Hanamanthappa Koppad was found alive after being buried under the snow for six long days. Unfortunately, the 33-year-old lost the battle for life three days after the rescue, leaving millions of Indians with moist eyes.
Though he was the sole survivor of the lethal avalanche, it should not in any way lower the heroism and bravery of the 9 other soldiers who stood there to protect our frontiers and lost their lives doing so.
Here, we remember all martyrs who succumbed to nature's fury on that unfortunate day.
1- Subedar Nagesha TT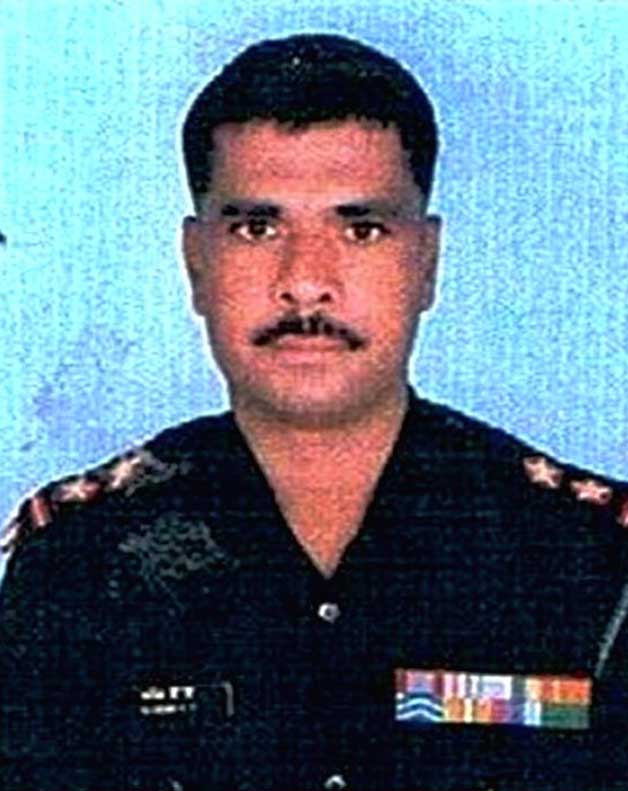 Subedar Nagesha TT was a highly motivated and physically fit Junior Commissioned Officer (JCO) who was a great asset to the Battalion. The JCO had displayed highest degree of initiative and had served 12 years in tough field areas out of his 22 years of total service.
Happily married to Asha, he had two sons Amit TN and Preetham TN aged six and four respectively.
2- Havildar Elumalai M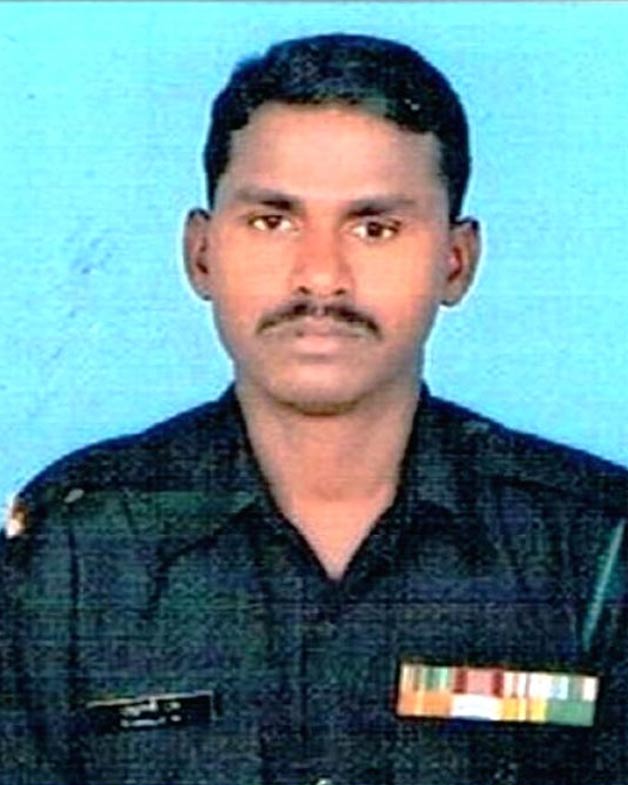 Havildar Elumalai M was a highly intelligent Non Commissioned Officer (NCO) who had high level of initiative and was always willing to carry out any task assigned to him. He had conducted several successful small team operations against terrorists in both Jammu & Kashmir and North East during his nine years of field service.
He joined 19th Battalion the Madras Regiment on October 28, 1996. He was married to E Jamuna Rani and blessed with two sons namely E Kavirasu, six years old and E Sri Priyadarshan, four years old.
3- Lance Havildar S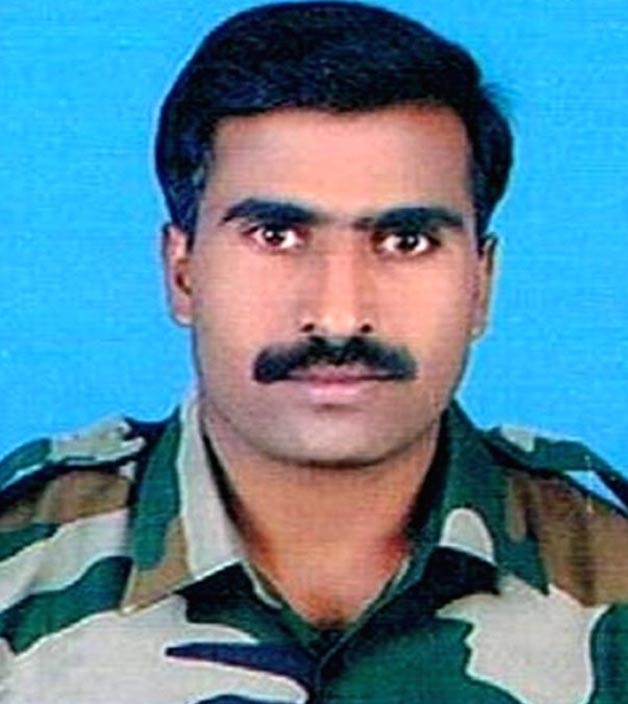 Lance Havildar S Kumar was a highly enthused and sincere soldier who got enrolled on October 31, 1998. He had to serve in difficult and challenging field tenures for nine years out of his 17 years of service to the nation. The soldier also has a rare distinction of serving in the Siachen Glacier twice.
​On the personal front, he was an extraordinary jovial individual. He was also known for his simple nature and sincerity. He is survived by his wife Kavita and eight year old Son Riyash.
4- Lance Naik Sudheesh B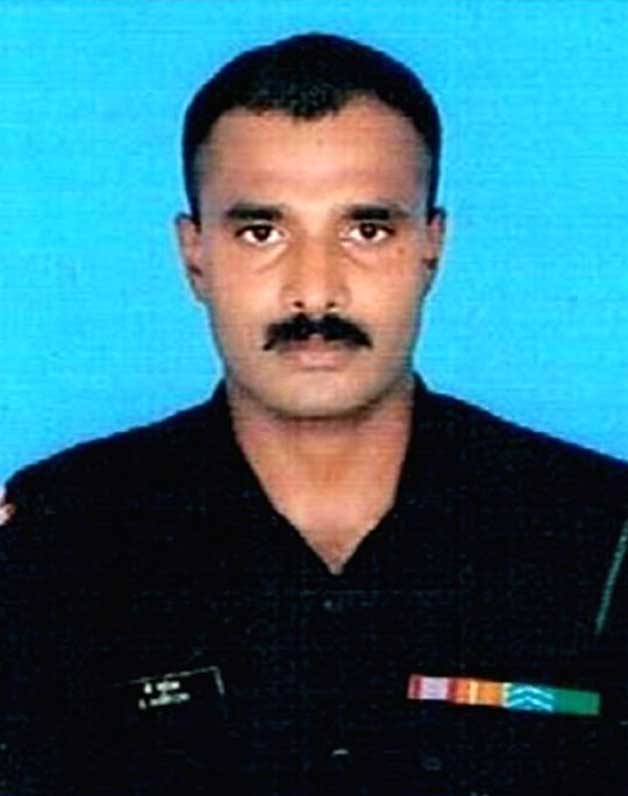 Lance Naik Sudheesh B was an extremely fit and aggravated soldier who was always willing to carry out any task assigned to him without supervision. He had served in Jammu & Kashmir in 'OP RAKSHAK' fighting the insurgency.
Called 'all in one' by his peers, he was a source of motivation for his juniors.  He is survived by his wife Salumul P who has been a pillar of support to him in his endeavour to serve the nation.
5- Sepoy S Mustaq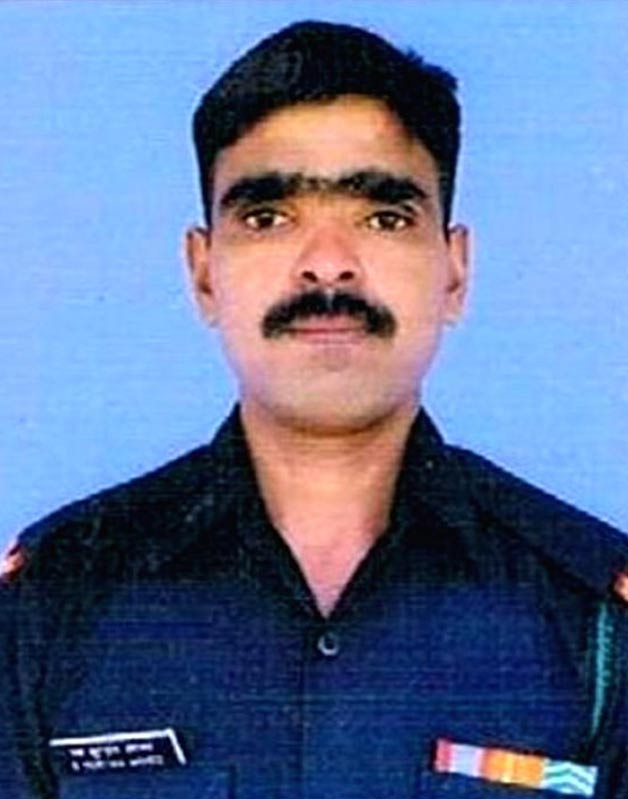 Sepoy S Mustaq Ahmed was an ever cheerful and confident soldier 30 years of age. He joined 19th Battalion of the Madras Regiment on September 21, 2004. Hailing from the Kurnool district of Andhra Pradesh, Sepoy S Mustaq Ahmed was full of initiative and always volunteered for any opportunity.
He has left behind his wife  S Nasimun and his parents, to whom this country shall be ever grateful.
6- Sepoy Mahesha PN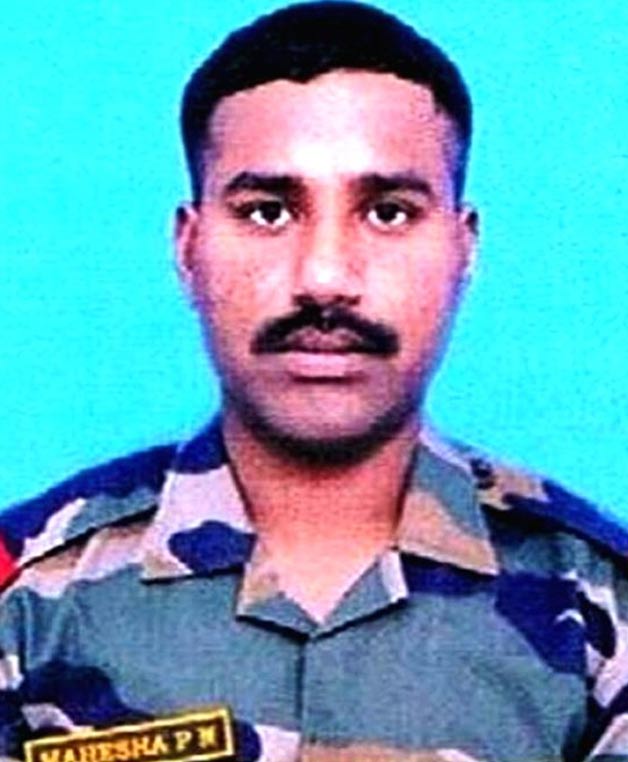 Sepoy Mahesha PN displayed a very high degree of initiative and had served seven years in the difficult and challenging areas out of the total span of 11 years of his service. During his illustrious career, the soldier has served in 'OPERATION RHINO' from 2009 to 2012 where he was actively involved in counter insurgency operations.
He is survived by his mother  Sarvamangala and a younger brother Manjunath. He was the sole bread earner of his family.
7- Sepoy Rama Moorthy N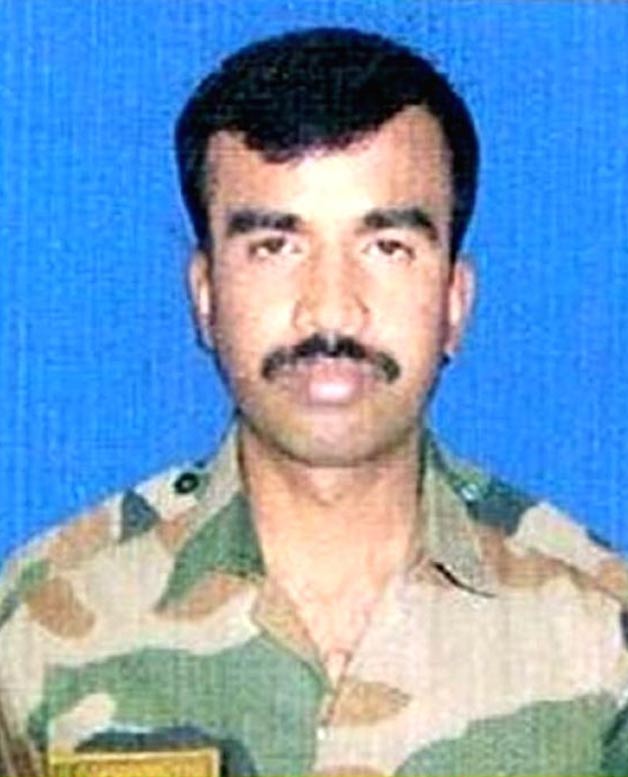 Sepoy Rama Moorthy N was a highly courageous and dedicated soldier who had high level of initiative. He was always volunteering for toughest of the jobs which Battalion had to undertake. He was enrolled in Madras Regiment and posted to the 19th Battalion on December 13, 2009.
He was recently married to Sunita who was always by his side and motivated him to carry out his duty to the nation selflessly and fearlessly.
8- Sepoy Ganesan G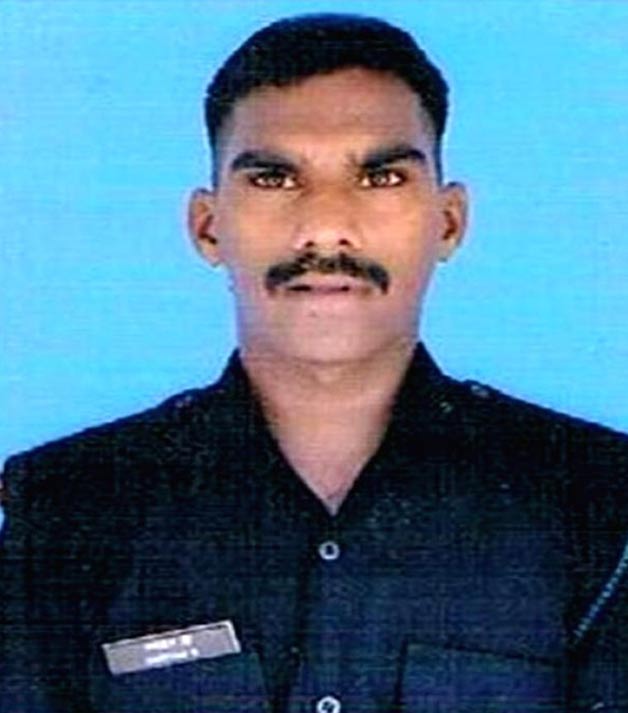 Sepoy Ganesan G was a highly enthusiastic and energetic young soldier who became a part of the 19th Battalion the Madras Regiment on April 5, 2010. 
He was a jovial person who was eager to taken on any task. Inspired by him, his younger brother also joined the Army to serve the motherland. He is survived by his parents and younger brother.
9- Sepoy/Nursing Assistant Suryavanshi SV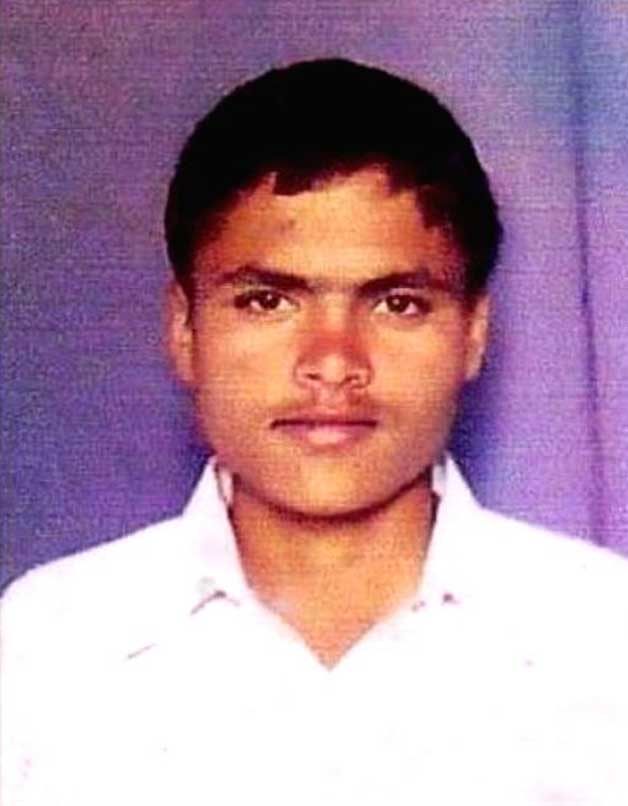 Sepoy/Nursing Assistant Suryavanshi SV was born on May 25, 1991, in Maskarwadi village in Satara district of Maharashtra. For the past two and a half years, the soldier served his motherland with a lot of enthusiasm and zeal, which the nation expects from men in uniform. 
He had managed the responsibility of Medical Inspection Rooms located in various difficult posts in Operation Meghdoot on October 6, 2015. The soldier is survived by his wife, daughter and parents.