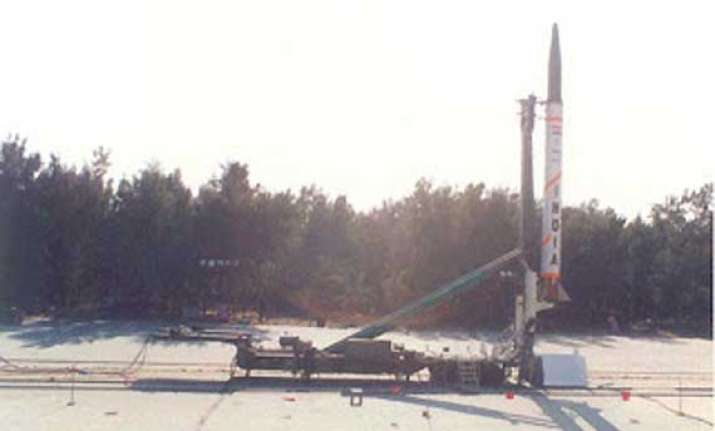 Bhubaneswar: The first night trial of Agni-I ballistic missile has been postponed indefinitely for the second time, a defence official said Thursday.
The missile was to be tested for the first time for night launch Tuesday by the Strategic Forces Command as part of user trial from the Wheeler Island off the coast near Dhamra in Bhadrak district in Odisha, 170 km from state capital Bhubaneswar.
But it was put off for a day initially for some technical glitches. It was again deferred indefinitely as the glitches persisted.
The glitches "will be analysed. The next launch would be decided later. It may take some more time because there are other missions immediately. After we finish the scheduled missions, we will come back to this," the official told IANS.
The Agni, which has already been inducted in the army, uses solid propulsion booster and a liquid propulsion upper stage, derived from country's first indigenously developed ballistic missile Prithvi.
It was first tested from the same base Jan 25, 2002. Although several trials of the missile has been conducted since then, for the first time a night trial of Agni-I was planned to reconfirm its technological parameters.