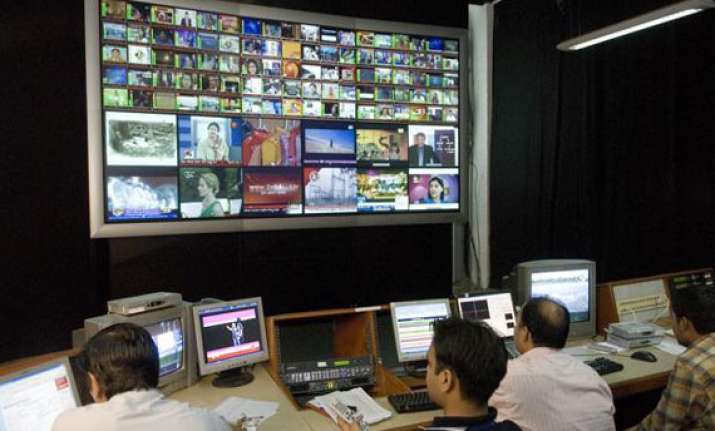 New Delhi: The collective body of Indian news channels, News Broadcasters Association (NBA) has objected to what it  called "unverified, unsubstantiated and highly defamatory" charges being levelled against news channels by Arvind Kejriwal of Aam Aadmi Party (AAP) and their members attributing "corrupt motives".
In a press released issued by NBA, the media body said AAP leaders are "accusing the electronic media  for not giving enough coverage or ignoring this or that party, without specific details to substantiate such charges."
" It is shocking to note that the very parties that gained immensely from media coverage are today turning against the electronic media, when they are under scrutiny on issues of governance.
"NBA is equally shocked by the statement of the Home Minister of India that he would crush the electronic media and that a "close watch" was being kept on them.
"NBA categorically states that a news channel's endeavour is to cover news worthy events across all segments of national and international life and to present news to viewers which is current and relevant.