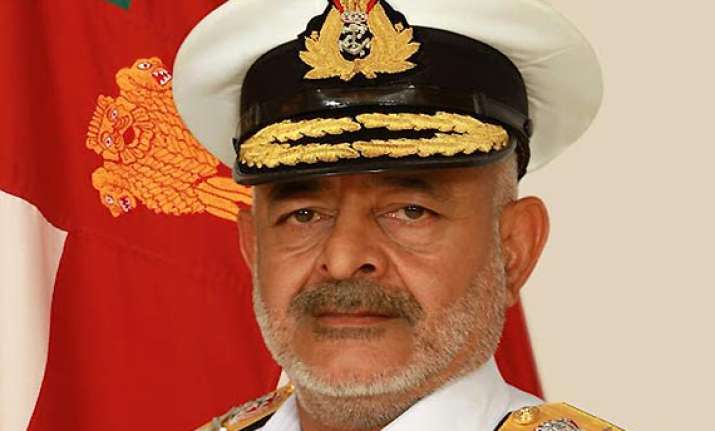 New Delhi: Former Indian Navy chief Admiral D.K. Joshi had personally requested that his resignation be accepted and "I consented", Defence Minister A.K. Antony said Thursday.
Admiral Joshi resigned Wednesday in the wake of a fire aboard a submarine that injured seven personnel and left two missing, taking moral responsibility for a series of accidents that have hit naval vessels over the past few months.
"I am very sad about the whole development. Admiral Joshi met me yesterday (Wednesday) and handed over the resignation letter and requested me to accept the letter with immediate effect, so I consented to it," Antony told the media.
"He (the navy chief) was disturbed by the whole incident and claimed responsibility for the incident," Antony added.
The submarine, INS Sindhuratna, was undergoing sea trials 50 nautical miles (80 km) off Mumbai in the Arabian Sea when smoke suddenly filled one of its compartments.
The injured sailors were airlfted to the INS Ashvani naval hospital in south Mumbai.