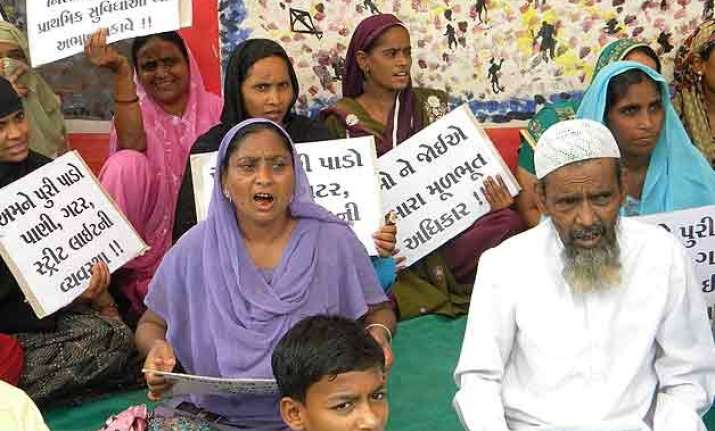 Ahmedabad: Former judge Jyotsna Yagnik, who pronounced the verdict in the 2002 Naroda Patiya riots case, convicting 31 persons for killing 97 members of minority community, today accused the Gujarat government of turning a deaf ear to her request to enhance her security.  
"They (state government) have turned a deaf ear to my request. As it is said in court—status quo, so there is status quo," Yagnik, who recently received threat calls and letters, said when queried on whether government has taken any action on her demand.
Yagnik said she has been receiving threat calls and letters for a long time and repeatedly requested the state government to upgrade her security to 'Z' level from the present 'Y' level.
The former judge,, who runs a law institute here, was talking to reporters after she announced that she will organise a two-day National seminar on July 25 and 26 on amended provisions of CSR (Corporate Social Responsibility) in the Company's Act, 2013.
Yagnik also commented on the issue of some convicts approaching High Court judges when their appeals were pending.  
"When they (convicts of Naroda Patiya riot case) can approach the High Court judges, you people may imagine under what pressure, a trial court judge would have delivered the judgment," she said.
Recently, a Gujarat High Court bench of Justice M R Shah and Justice K S Jhaveri ordered, "Not before us" and said that some of the convicts tried to approach them.  
In August 2012, Yagnik, who was the judge of special trial court, had convicted 31 accused persons including BJP leader and former minister Mayaben Kodnani and a Vishwa Hindu Parishad leader Babu Bajrangi under the charges of criminal conspiracy for killing 97 people at Naroda Patiya area here.  Holding Kodnani as the 'kingpin' of the riot case, the judge had awarded 28 years jail-term to her, while Bajrangi was sentenced to spend his entire life in jail.
 
Kodnani was minister in then Narendra Modi-led government in Gujarat and was the MLA of Naroda assembly seat at the time of the massacre which took place a day after the burning incident of S-6 coach of Sabarmati express near Godhra railway station on February 27, 2002.  
Earlier, Yagnik was provided 'Z' level security but it was later degraded to 'Y' level around a year ago.  Yagnik, who is the director of United World School of Law, today said the national seminar on 'Changing face of corporates with reference to amended provisions of CSR in the Companies Act, 2013' will have as speakers former and present judges of the Supreme court and Gujarat High Court.  
Justice Madan Lokur of Supreme court will be the chief guest of the seminar, while former judges of the apex court KSP Radhakrishnan and C K Thakkar will also attend the seminar as speakers, she said.