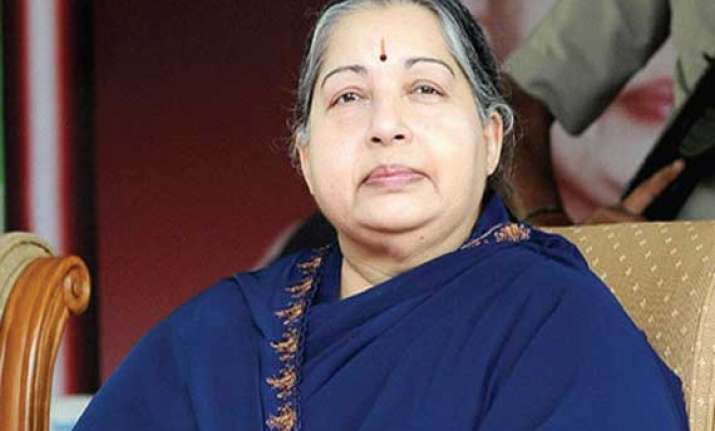 Chennai: A day after two alleged Home Ministry circulars seeking to promote official language Hindi in the social media raked up a controversy, AIADMK supremo and Tamil Nadu Chief Minister Jayalalitha wrote to Modi today, asking him to "ensure that instructions are suitably modified to ensure that English is used on social media".
Yesterday, DMK had accused the Centre of imposing the language on non-Hindi speaking sections, while Minister of State for Home Affairs Kiren Rijiju had dismissed any directive on such lines issued by the government.
Apparently, the Home Ministry's official language department had issued a circular on May 27 asking all Ministries and Departments, public sector undertakings and banks to give prominence to Hindi on official accounts in social media.
"All officers and employees who operate official accounts on Twitter, Facebook, Blogs, Google, Youtube should use Hindi and English languages. Prominence should be given to Hindi," Director, official language, Avadesh Kumar Mishra wrote in the directive.
Another circular announced prize money of Rs 2,000 to two employees who do their official work mostly in Hindi. Rs 1,200 and Rs 600 will be given to the second and third position holders respectively.
Taking strong exception to government decision, DMK Chief M Karunanidhi had said it was the beginning of "imposition of Hindi".
"Giving priority to Hindi will be construed as a first step towards attempt at creating differences among non-Hindi speaking people and making them second class citizens," the 90-year old leader, whose party spearheaded the anti-Hindi agitation in the 1960s in the state, said in a statement in Chennai yesterday.
The DMK chief advised the Narendra Modi government instead to concentrate on social and economic development.