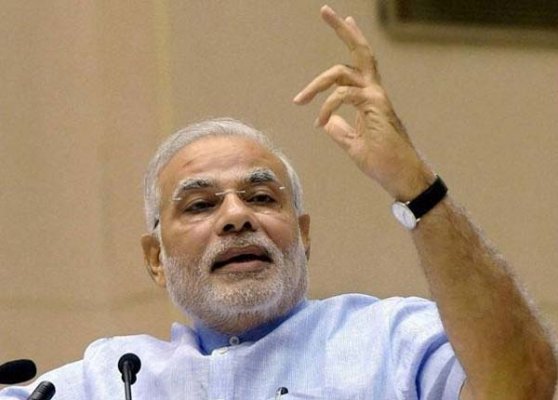 New Delhi: Prime Minister Narendra Modi today congratulated scientists of the Indian Space Research Organization for the successful launch of the navigation satellite IRNSS 1C.
"Congrats to the scientists at ISRO for the successful launch of navigation satellite IRNSS 1C. It is a matter of immense pride and joy," the Prime Minister said in a statement here.
ISRO launched its third navigation satellite IRNSS 1C on board its PSLV rocket from Sriharikota in the wee hours, moving closer to setting up its own navigation system on par with the GPS of the USA.
IRNSS 1C is part of the series of seven satellites ISRO is planning to launch to put in place what is called the Indian Regional Navigation Satellite System. Today's launch marked the first time that India has conducted four orbital launches in a year.
Interestingly, the Prime Minister has visited ISRO twice, once for the launch of five foreign satellites in June and second when Mars Orbiter Mission was successfully inserted in the Red planet's orbit last month.