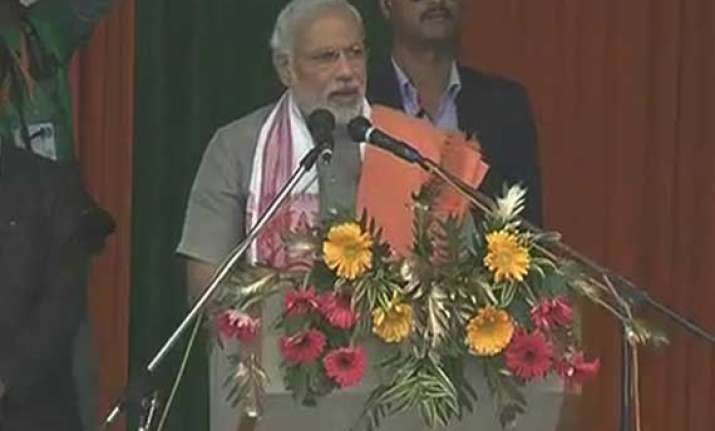 Chennai: Citing reports in social media, Narendra Modi yesterday demanded a clarification from Prime Minister Manmohan Singh if there was any foreign pressure on him to 'hand over Siachen to enemies'.  
The BJP Prime Ministerial candidate said some reports were spreading thick and fast in social media that Singh was under some 'foreign pressure' to finalise the Siachen dispute by handing it over to 'enemies' and that he had okayed it.  
'I don't know what the truth is. But there is a big debate in the social media. I request the Prime Minister not to make any delay and place the truth before the people that if there is some deal on Siachen and whether someone was pressuring him,' Modi said, addressing an election rally here.  
Modi said he was not making any allegation against the Prime Minister but was only seeking a clarification, since people had a right to know.
He asked the Prime Minister to clarify on his role and his future proposals on this matter.
Continuing his attack against Congress vice-president Rahul Gandhi, whom he termed as 'Shehzada (the Prince)', Modi criticised Gandhi's concept of poverty.  
'For Shehzada, poverty is tourism. Like we tour the Taj Mahal and click pictures, he tours huts and clicks photographs, while taking an array of media with him,' he said.
'He even eats off their food. For him, poverty and poor are like photo session. He does not know what poverty is and therefore cannot help the poor,' he said.