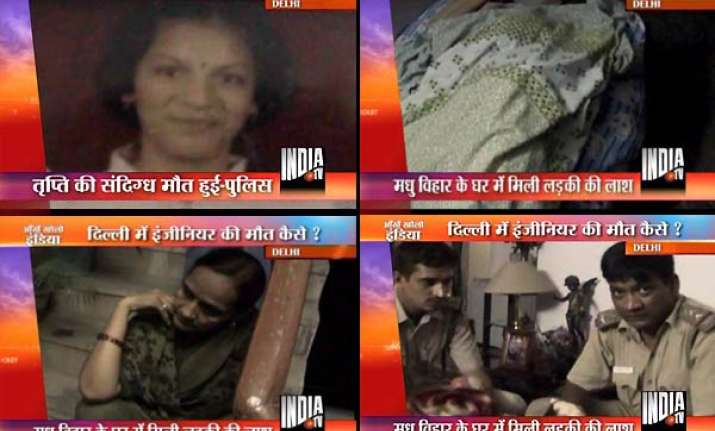 New Delhi, Jun 26 : Tripti Jain, a 23-year-old unemployed engineer allegedly committed suicide at her residence in east Delhi's Madhu Vihar area on Saturday afternoon.

 Tripti was a B.Tech degree holder from a renowned college but was  unemployed since last one year. She was under   depression because of her unemployment. After having lunch yesterday she committed suicide by hanging from her dupatta inside her bedroom.

But according to the neighbours there appears to be chinks in the story. Neighbours described the family as reserved and said Tripti did not seem to be in any mental trauma. They also told that Tripti's family members used to jibe at their unemployed daughter. Some sort of arguments  took place between Tripti and her family members on Friday night after which nobody knows what actually happened. Police is  doubting the suicide theory.

"The death seems suspicious. We were informed about the incident only around 5 pm by the Max Hospital authorities where she was taken by her parents. Her entire family has been tight-tipped about the circumstances which have led to the death. We have sent the body for postmortem to Lal Bahadur Shastri Hospital and expect a preliminary report by Sunday evening about the exact cause of the death,'' said DCP (east) Prabhakar.