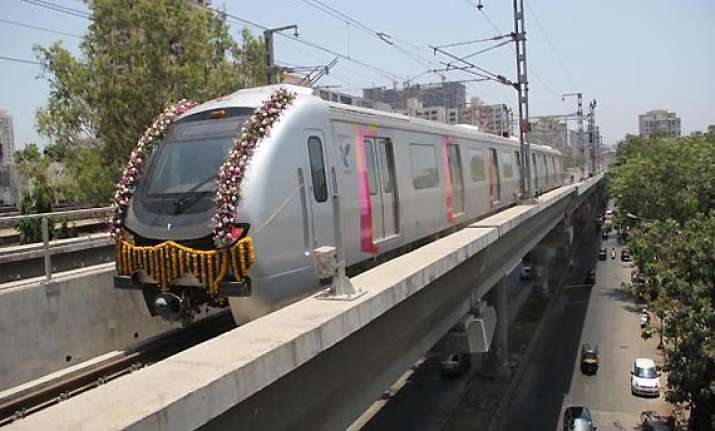 Mumbai: Construction work on the third phase of Mumbai metro, connecting Colaba in the southern tip of the metropolis to Seepz in the suburbs through an underground corridor, is likely to start from January next.
The 32.5-km Colaba-Bandra-Seepz underground corridor is estimated to cost over Rs. 23,000 crore.
Mumbai Metro Rail Corp (MMRC), which is implementing the project, will be inviting tenders by July and contract to the selected bidder would be awarded in October.
"Pre-qualification bids for the first underground metro have evoked good response with all consortiums showing great interest in the project. We feel the detailed tenders can be issued by July and by October we will be awarding the contract," MMRC Managing Director Sanjay Sethi said in a release.
If everything goes as planned, the construction work may start from January 2015, said Sethi, who is also Additional Metropolitan Commissioner of Mumbai Metropolitan Region Development Authority (MMRDA).
MMRC had received pre-qualification bids from 14 consortiums - Afcons-KMB, CEC-ITDCEM-TPL, CTCEG-PIIPL, Dogus-Soma, IL&FS-CR25G, J Kumar-CRTG, L&T-STEC, Mosmetrostroy-HCC, OHL-SKE&C, Pratibha Industries -GDYT consortium, Sacyr CMC ESSAR, Salin Impregilo-Gammon, STRABAG-AG-Patel and Unity-IVRCL-CTG.
Japan International Co-operation Agency (JICA) has been roped in for funding. JICA will provide 57 per cent of the total project cost of Rs. 23,136 crore as loan.