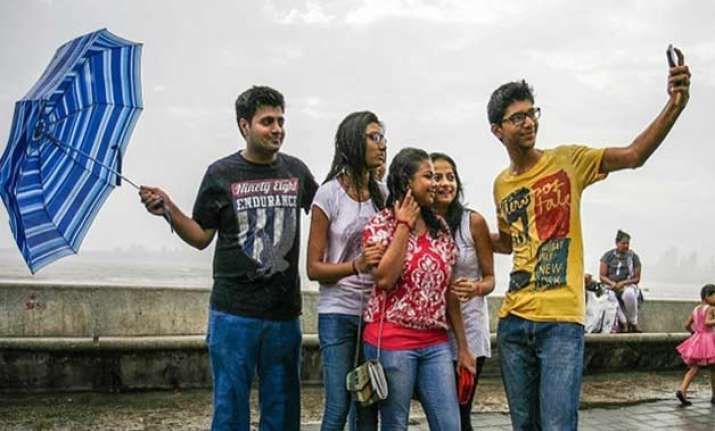 Mumbai: In an attempt to discourage people from putting themselves at risk while taking selfies, Mumbai Police is in the process of identifying spots mostly near beaches and forts in the city to ban selfies.
The move comes after a man drowned trying to save a girl who fell into the sea while taking a photo of herself in Bandra.
As per sources, spots in Bandra, Mahim, Juhu, Colaba, Marine Drive, Sion, Worli, Gorai among others are being identified as the once which could cause trouble and are likely to be banned for taking selfies
"We are in the process of identifying and then marking a few locations in the city where clicking selfies will not be allowed," a senior police officer told PTI today.
The spots include the major tourist attractions of Girgaum Chowpatty beach and Marine Drive promenade as well as the site where the 18-year-old girl slipped last week, deputy commissioner Dhananjay Kulkarni told AFP.
"After the unfortunate incident we have decided to identify 16 spots where taking selfies can be dangerous but we may add more," he said.
We have written to the municipal corporation to put some warning signs up at such points. We also want them to deploy some lifeguards also," Kulkarni added.
He said the idea is still in an infant stage and it would be premature to say anything on the penal aspects of the rule.
On Saturday, three girls, Tarannum Ansari (18), a Govandi resident, and her friends Anjum Khan (19) and Masturi Wasim Ali Khan (19) fell into the Arabian Sea while clicking selfies on a rock jutting out of the sea near Bandra Fort during tide, as they lost balance.
A local youth, Ramesh Walunju, had jumped into the sea to save the girls and pulled Anjum and Kasuri out to the shores.
A resident of Jaffer Baba colony, a slum pocket behind the Fort, and a natural swimmer, Walunju, however drowned while trying to save Tarannum after he re-entered into the water to save her. His body was recovered yesterday from Mahim creek.
Meanwhile, search for Tarannum has not yielded any results so far and she still remains untraced, according to police.