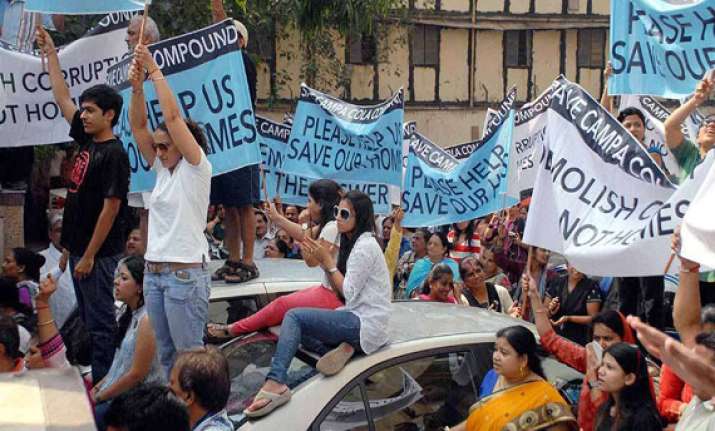 New Delhi: The Supreme Court today asked the unauthorised flats owners at the Campa Cola Society in Mumbai to vacate the premises by May 31, 2014 as no specific proposal could be worked out to provide them space in the compound for new construction.
The apex court passed the order as Attorney General G E Vahanvati said, "after considering all aspects we are not in a position to work out any specific proposal".  
A Bench headed by justice G S Singhvi, which on November 13 had stayed the demolition of the unauthorised flats by taking cognizance of media reports, said it had taken the humanitarian ground into consideration to extend the date of demolition from November 11, 2013 to May 31, 2014 as the Attorney General had sought time to come out with a specific proposal for permanent solution.
"Having considered the matter in entirety, we deem it fit to extend the period till May 31 by which the occupants must vacate. This is subject to the undertaking to be given by occupants within six weeks," the bench said.