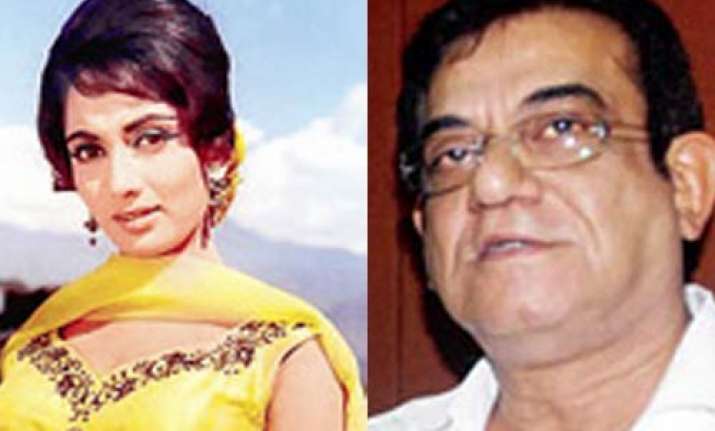 Mumbai police has arrested on Saturday builder Yusuf Lakdawala and his wife on charge of trespassing and criminal initimidation of veteran actor Sadhana, who has been living in her Santacruz bungalow for the last fifty years, reports Mumbai Mirror.
The former Bollywood actress  had alleged that  Yusuf Lakdawala, who was later released on bail, tried to scare her away from the Santacruz bungalow.
Sadhana, famous for a haircut that sparked a million imitations, scored an important victory in her two-month-long battle with developer Yusuf Lakdawala when the builder and his wife were arrested on Saturday for trespassing and criminal intimidation.
In August, Sadhana had accused Lakdawala of threatening to kill her after a small fight with one of his family members. She had alleged that he wanted her to scare her away from the Sangeeta bungalow in Santacruz - owned by Asha Bhosle - in which she had been living as a tenant for the last 50 years.
Sadhana had lodged a written complaint with DCP (Zone IX) KMM Prasanna, who had asked the Santacruz police to investigate.
Though Lakdawala was released on bail by the Bandra Metropolitan court a few hours after he was apprehended, the 68-year-old Sadhana said she was positive he wouldn't trouble her again. "Now that he was arrested, he won't dare to harass me," she told Mumbai Mirror.
"The police have really co-operated with me. Since I approached them, Lakdawala has not shown up near the house at all," Sadhana said. "A couple of weeks ago, a few unidentified men did throw stones at my house late at night.
But I informed the police and they positioned constables outside my house round the clock. Today's arrest shows that if you raise a voice against intimidation, someone will listen."
Confirming Lakdawala's arrest, Senior Police Inspector Madhukar Chaudhari said: "In her complaint, Sadhana had said that Lakdawala and two others had also asked her to vacate the house. Our investigations showed the allegations were not without substance." On September 4, the actress had met Commissioner of Police Sanjeev Dayal, who had reportedly promised her quick action.
Fashion designer turned politician Shaina NC, who had taken Sadhana to Dayal, said: "She's not only a great artist but also a senior citizen.
It is a serious issue if a builder is harassing her. We're happy that the CP took cognisance."
While Sadhana lives in the ground floor of Sangeeta bungalow, the first floor is occupied by the family of actress Baby Naaz, and the second by Lakdawala's relatives.
Sadhana alleges that they often try to instigate her over petty issues such as water supply and use of the common terrace.
The latest fight, in August, was also over a water tank on the terrace to which Lakdawala's family was not allowing her access.
When Sadhana had called Lakdawala to complain, instead of helping, he threatened her with dire consequences. "I've never bothered any of the other tenants and I expect the same from them. But if someone instigates me purposely, there's no way that I will take it lightly," Sadhana. said.
When contacted, Lakdawala denied having threatened the actress. "There is no justification on why they've charged me with trespassing. They only wanted to arrest me because questions would've been raised in the assembly," he said. "It was just a formality."