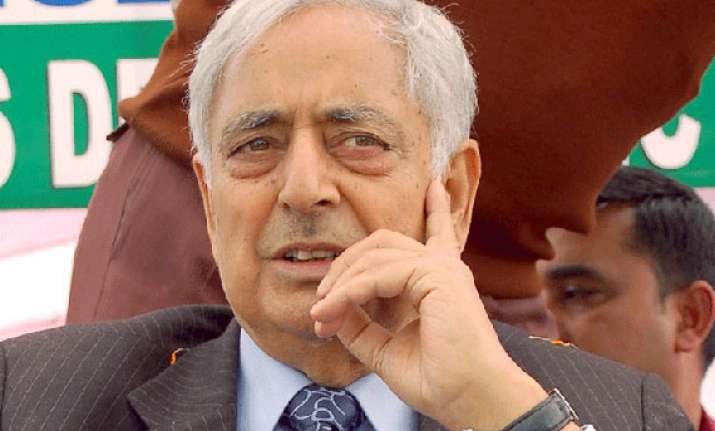 Srinagar: Congratulating Narendra Modi for his party's landslide victory in Lok Sabha polls, Peoples Democratic Party patriarch Mufti Mohammad Sayeed today said he was hopeful the new BJP government would take tangible steps in finding a lasting solution to the Kashmir problem.
In a statement here, the PDP leader said he further hoped the Modi government would pursue an agenda which would be "politically-inclusive and developmentally-intensive".
"We congratulate Modi and his party on their outstanding victory. We hope his developmental agenda is intensive and his political agenda inclusive.
"That is what is needed and expected of him in his new role," said Sayeed, whose party bagged all the three Lok Sabha seats in Kashmir.
The former Chief Minister hoped the new dispensation at the Centre would make efforts to find a lasting solution to the Kashmir problem.