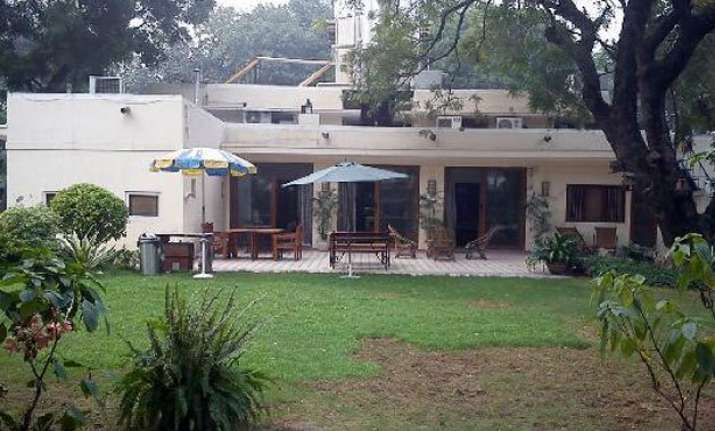 New Delhi: Members of Parliament (MPs) in the capital are consistently bothered these days by increasing number of thefts in their official bungalows. A spurt of thefts has been observed in their household items like bathroom fittings, bulbs etc.
The cases have been reported from the high-profile Lutyen's Delhi; however police has, not been able to catch the culprits so far.
The latest target of the same has been the official residence of Trinamool Congress (TMC) MP Sudipto Bandyopadhyay at Mulana Azad Road where two thefts were committed by the burglars in less than 72 hours.
Bandyopadhyay's bungalow is quite close to Congress president Sonia Gandhi and former PM Manmohan Singh's houses.
ALSO READ: The curious case of Manmohan Singh: hardworking, loyal, and not corrupt
Six MPs have already reported to Delhi police about repeated episodes of bulb theft from their bungalows while at the houses of two of the MPs, the bulb thieves have struck twice in last 10 days.
As published in a Hindustan Times report, the first burglary took place on the intervening night of March 6-7 at the TMC MPs house in which burglars broke the locks of the main door and two more rooms and made away with nine water taps and some utensils.
A similar attempt was made on the evening of March 9. However, at that time, the thief was caught red-handed by the care-takers of the MP's house. The MP himself was not present at the house at the time of burglary.
The culprit has been identified as Sanjiv who is a vagabond. He has been handed over to the local Tughlaq Road police.
Meanwhile, the MP has raised security concerns over the repeated thefts. He says it poses threat to his life and has requested the government to change his accommodation.
"I had requested the government to change my accommodation. I stay alone when I am in Delhi. Had I been at home on that fateful night, I might have been killed as the thieves entered my bedroom," said Bandyopadhyay.
Mukesh Kumar Meena, joint CP (New Delhi) called up Bandyopadhyay and assured him of beefed up security in his area and told him that the police patrolling has also been increased.
Meanwhile, the issue regarding burglary, theft and insecurity of the official residences of MPs at Delhi was also raised in the Lok Sabha on Tuesday by another Trinamool MP Kalyan Banerjee.