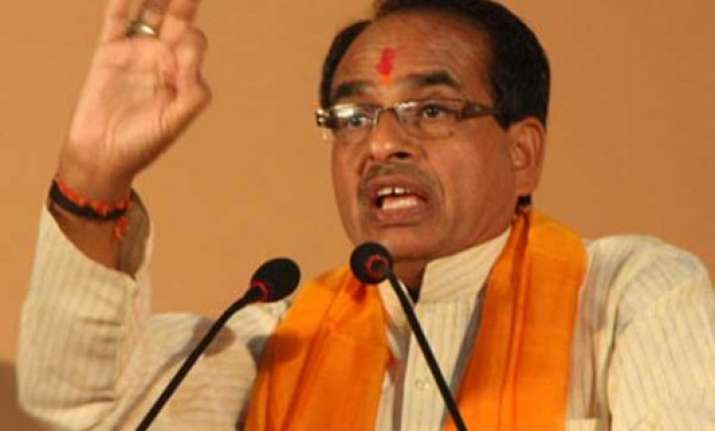 Indore: Madhya Pradesh Chief Minister Shivraj Singh Chouhan has assured policemen in the state that his government will soon implement a scheme to provide assistance to their children in higher education.
"The state government is framing a scheme to provide assistance to the children of policemen for getting higher education. It will be implemented soon so that they can also become engineers, doctors and go to foreign countries for studies," Chouhan said last night while addressing a function organised by Patrika group of newspapers for honouring brave policemen.
"Investment will come and development will happen only when there is good law and order situation and peace prevails in the state," he said.
He also praised policemen for doing their duties in an able manner despite facing lot of hardships.
The state government is concerned about their welfare and will take care of them, he assured on the occasion.
The state police force showed exemplary courage in ending reign of dacoits in Chambal region and was also discharging duties valiantly by not allowing Naxals to enter MP from Chhattisgarh and Maharashtra borders, he said.
The Chief Minister said that policemen face lot of challenges because of changing nature of crimes and for that they have to keep their morale high.
He also informed that the state government has decided to reserve 30 per cent posts for women in police force.
On the occasion, Chouhan honoured 16 brave policemen of Indore division for their valour, discipline, traffic control and investigation.
Patrika Group's Chief Editor Dr Gulab Kothari was also present at the function.