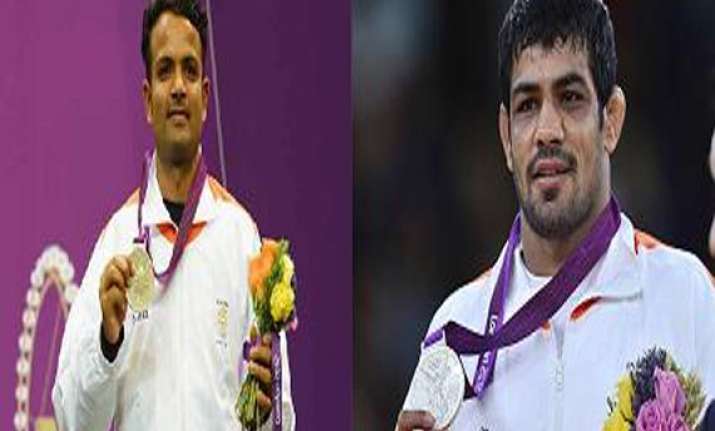 Bhopal, Jun 5:  Madhya Pradesh government gave away cash rewards of Rs one crore and Rs 50 lakh respectively to Indian sportspersons, who won silver and bronze medals in 2012 London Olympics.
Madhya Pradesh Chief Minister Shivraj Singh Chouhan gave away the rewards at T T Nagar Stadium here last evening.
While silver medallists Sushil Kumar (wrestling), Vijay Kumar (shooting) received Rs one crore, bronze medal winners Gagan Narang (shooting) and Yogeshwar Dutt (wrestling) were given Rs 50 lakh cash reward.
However, bronze medal winners M C Mary Kom (boxing), Saina Nehwal (badminton) were not present at the function.
On the occasion, the Chief Minister said that paucity of funds would not prove a deterrent to the development of sports and the welfare of sports community.
"The budget for sports in the state has been increased to Rs 150 crore and if there is a need it would be increased to Rs 300 crore," he said.
Sushil Kumar said that the number of sports academies Madhya Pradesh has are not found in other states.