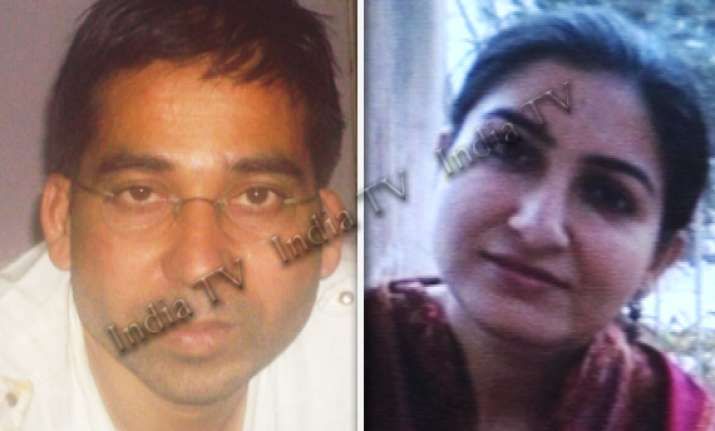 New Delhi, Apr 3:
The senior Defence Ministry official, who was found dead under mysterious circumstances in his south Delhi flat, died of suffocation after he allegedly set himself afire while his wife was strangled to death, police said today quoting their post mortem report.
Investigators had earlier suspected that Kumar Yashkar, who was a Deputy Director in the Directorate General of Medical Services, had murdered his wife Archana before committing suicide. The couple was found dead under mysterious circumstances on Friday in their flat in Hudco Place.
Preliminary medical investigations had suggested that no external or internal injuries other than burn injuries were found on Yashkar.
"We have received the post mortem reports. Yashkar died due to suffocation. His wife was strangled. There were no physical injuries on Yashkar other than burn injuries," a senior police official said.
Police are now probing whether Yashkar was facing any financial problems which led to strains in the family.  Police had recovered a note and a diary from the room of Yashkar in which he had spoken about work pressure and mentioned the names of two army officials whom he accused of pressurising him.
However, investigators said he was not handling any sensitive information.
Five senior colleagues of Yashkar were approached by police for "enquiries" about him after he named two of his seniors in his diaries.
Police had registered a case of murder suspecting that Yashkar probably strangled his wife before committing suicide.
Yashkar's brother had told police that the officer was dealing with RTI applications and that he had indicated that there were pulls and pressures.