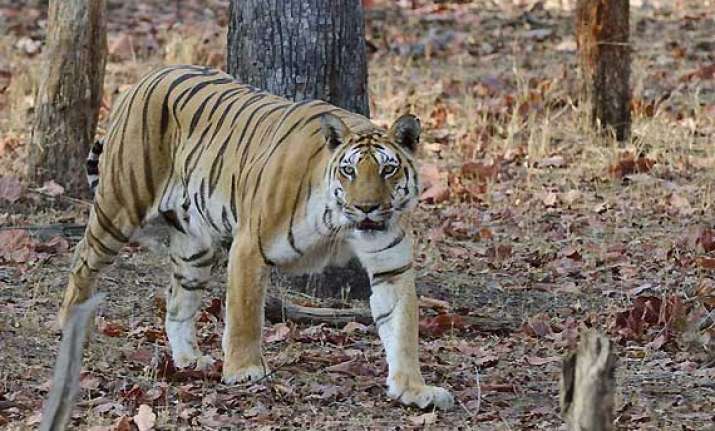 New Delhi: Cell phones can do a whole lot of things these days, but I bet you didn't know they can also save your life in the event of a wild animal attack.
Beniram Rangdale, a dairy owner, must cherish his handset more than most just now, as it was his mobile that saved his life from a tigress.
The 50-something resident of the Adivasi-dominated Baihar village in Balaghat district recently had a close encounter with death.  
He spent an unbearable three hours up on a tree with a furious tigress waiting below. Just when he thought it was all over, the phone came to his rescue.  
He sent out a telephonic SOS to his friends and the search party that arrived soon after managed to scare the tigress away.  
Five days later, the little handset has joined the resident deities who sit in the pooja alcove of the Rangdale household.  
He will not part with his lucky phone at any price, he says.  
Baihar is a heavily tiger-infested territory, barely 10 km off the Kanha national park, and escaping the jaws of a predator in these parts involves a huge amount of luck.