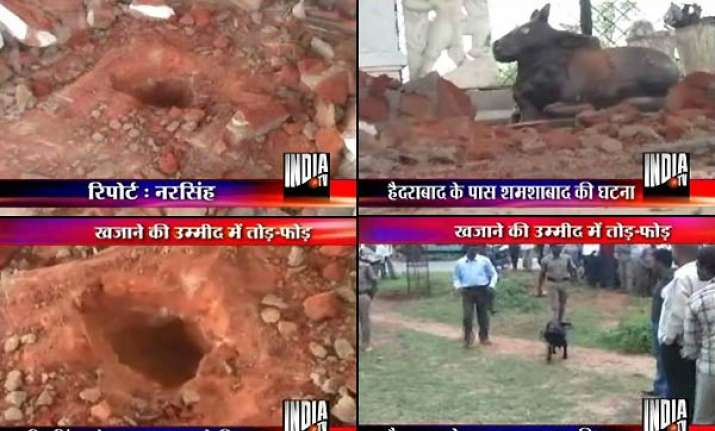 Hyderabad, July 19 : The recovery of a huge treasure in Padmanabhaswamy temple in Kerala has spurred robbers to hunt in search of hidden treasure in temples. On Monday night, some miscreants dug up a Shiva temple in Malkaram village near Shamshabad, police said.

According to Shamshabad sub-inspector K Srinivas, the temple, located at the entrance of the village, was constructed three to four years ago.

Police believe treasure-hunters dug up the sanctum sanctorum for hidden treasure inside the temple.

Police said the miscreants moved the 'Shivling' and 'Nandi' from its original place in the temple and dug up the area, but could not find anything.

They took away 'panchaloha yantras' kept during installation of the idols. Police said there were clues to prove that the treasure hunt was the handiwork of locals.