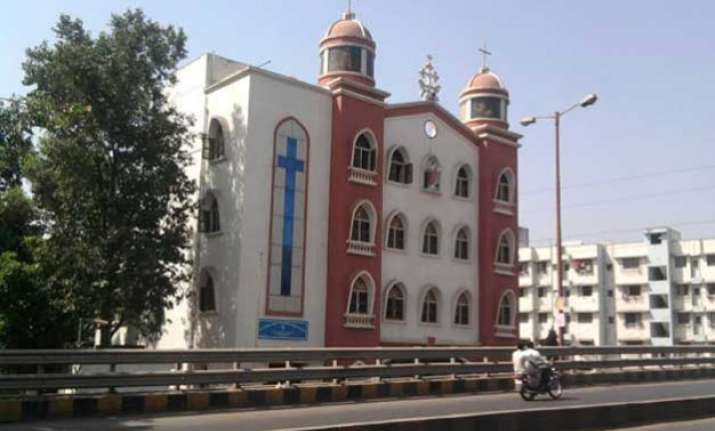 Navi Mumbai: A church was reportedly attacked in Navi Mumbai by unidentified miscreants early Saturday, leaving a glass enclosure damaged. While the statue was intact, its glass cover was damaged in the attack
"Last night around 1:30 am, three people came on a bike. They were wearing masks, they threw stones at the statue of St George which was kept in a glass casing. The police have registered a case," said Abraham Mathai, Former Minorities Commission Chairman. Meanwhile, Police have registered a First Information Report against unknown people in Khandeshwar in Navi Panvel.
"We have not been able to identify attackers from the CCTV footage as they were wearing masks. We have given the footage to the police," said Father Justin Kallely, public relation officer from Diocese of Kalyan.  
The Mumbai attack comes days after an under construction church in Haryana was vandalised.
On Wednesday, the National Human Rights Commission issued a notice to Haryana government asking them to send a report on the desecration and the steps being taken to protect the religious places of minorities in the state.