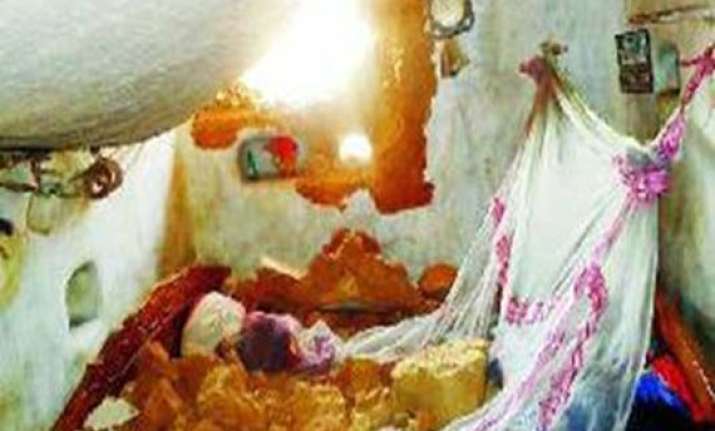 Purulia (West Bengal): It's the story that myths are made of.  On Monday night, a rampaging elephant entered a village in Purulia district and smashed the doors and wall of a house.
But when the elephant heard the wail of a 10-month-old child trapped under the debris, the animal carefully removed each bit of the debris, brick, mortar and stone from the infant's body, before returning to the forest.
The infant girl's mother Lalita Mahata told a reporter: "We worship Lord Ganesh (the god with the head of an elephant) in our village.
"I still can't believe the elephant saved my daughter after breaking down the door and smashing a wall.
"We stood transfixed watching the animal gently remove the debris over the baby. It's a miracle (chamatkaar)"
The infant baby, with injuries, is undergoing treatment in a local hospital, but is out of danger.