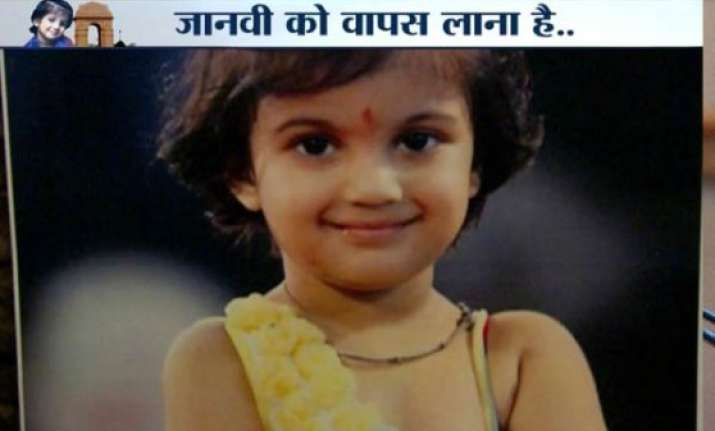 New Delhi: Two days after a three-year-old girl, Janvi Ahuja, went missing from India Gate, considered as high-security area in the national capital, her parents and Delhi Police remain clueless about her whereabouts.
According to Janvi's parents, residents of West Delhi's Raghubir Nagar, they had gone to India Gate for picnic on September 28 evening.
Her father, Rajesh Ahuja, said that they reached India Gate at around 7:15 pm and remained there for almost two hours. In between, a drunken man came near him and asked for money. When he refused, the man threatened him and walked away.
Janvi's parents said that she was playing in the lawn with other children when they had last seen her at 9:15 pm. But her sudden disappearance has left them traumatised.
The family, before informing police, searched her for a very long. Later, cops were called.
When CCTV footage was accessed, according to police, Janvi appeared in the recording till 9:15 pm.
Police said that the case could be of a kidnapping and the drunken, who had threatened Rajesh for not giving him money, may be involved.
"A drunkard had threatened when I refused to give him money. We have handed over him (drunker) to the police. Police said that they are looking in to the matter and they will interrogate him," Rajesh said.
Rajesh said that her daughter was wearing a yellow-white frock suit at the time of incident.
Delhi Police has registered a case at Tilak Marg police station but remains clueless about her whereabouts.