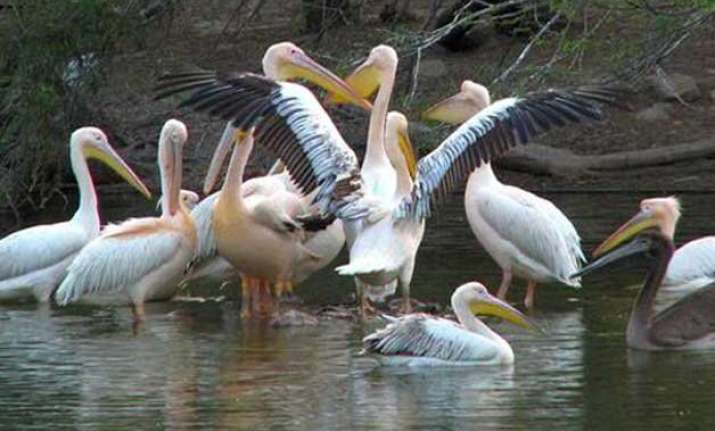 New Delhi: Delhi is fast losing its status as a preferred destination for migratory birds. A report by the Asian Water bird Census, says there has been considerable fall in the number of species that come to Delhi every winter.
Wetlands International South Asia conducts a census AWC every year with the help of state coordinators. The census records the status of wetlands and water birds diversity.
Delhi State Coordinator of Wetlands International South Asia, T.K. Roy said that the global climate change has affected the migration trends of long distant migratory birds. He said that now the winter migration is late and the diversity of bird species and also the number is very less in the country.
There were a number of natural wetlands in Delhi for the water birds but now most of them have dried up because of urbanization and climate change. Deficiency in the rainfall is also causing the wetlands to dry up.
Najafgarh Drain and Jheel, the longest sewage drain of Delhi became an alternative wetland for the resident and migrated water birds. Long distant migratory birds from Central Asia, North Asia and Siberia came in winters here. But less rainfall, rapid urbanization and construction activities in vicinity is causing the dry up of the wetland.
 
This season, stilt, grey heron, red-naped ibis, Eurasian thick-knee and painted stork were among the resident water birds that were spotted here. Greater flamingo, Eurasian spoonbill, Eurasian coot and greater-spotted eagle were among the migratory species.