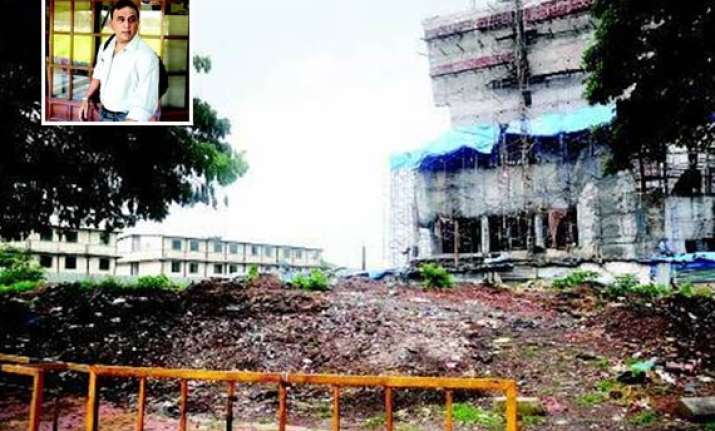 Mumbai, Aug 13 : The plot of land in Bandra allotted to Sunil Gavaskar for a cricket academy 23 years ago has been reclaimed by MHADA, reports Mumbai Mirror.
Faced with the challenge of creating hundreds of thousands of low-cost houses,the MHADA top brass recently took stock of the land parcels leased to institutes/individuals.

MHADA officials were unanimous in their decision to reclaim the 2,000 sq m plot of land given to Sunil Gavaskar Cricket Foundation Trust,opposite Rang Sharda Auditorium in 1988.

Now,transit camps for the rehabilitated citizens will come up on the plot.Work has already begun,and a letter of termination of lease will be sent to Gavaskar soon,a MHADA official told Mumbai Mirror.

Over the past two months,Sunil Gavaskar Cricket Foundation Trust was sent three letters by MHADA,asking for a status report on the cricket academy.With no communication from the Trust coming in,MHADA moved in and occupied the land.

A senior MHADA official said,"Gavaskar was not using the plot.We need land to rehabilitate slum dwellers and project affected people (PAP).For the time being,the plot of land allotted to Gavaskar's Trust will be used to build temporary transit camps."

MHADA executive engineer Dilip Garje said Om Metals Developers have built a temporary transit camp to house those displaced in the redevelopment of the Bandra Reclamation transit camp.

MHADA chairman Amarjit Singh Manhas didn't comment on the status of the plot allotted to Gavaskar,but said the land stock-taking revealed many plots could be utilised better

"We need to look at all options to create more houses.We are identifying plots that are lying unused."Gavaskar,who is in England,could not be reached for a comment.

The land in Bandra had been originally allotted to Gavaskar's Trust on June 10,1988,and the terms conditions of the original agreement had been revised on July 6,1999,and November 29,2002,before being revised again on September 14,2007.The Trust had proposed to build an indoor stadium,a health club,fitness centre,gymnasium,swimming pools,squash court,sports cafeteria and a trainees' hostel.


In 2007,Gopinath Munde and other BJP leaders had raised questions regarding the usage of the plot.The then Chief Minister Vilasrao Deshmukh,in a written reply to Munde and BJP,said that Sunil Gavaskar Cricket Foundation Trust had agreed to pay the State government 25 per cent of the profit that it would made from the activities there.

As per the original terms and conditions of the agreement,the Trust was to pay the Government 50 per cent of the profit,he said.

Similarly,the Government had decided to nominate the Director (Sports) as a member of the board of trustees of the Trust,Deshmukh had said.Gavaskar had agreed to the revised terms and conditions,and further process in this regard had been initiated accordingly,he added.