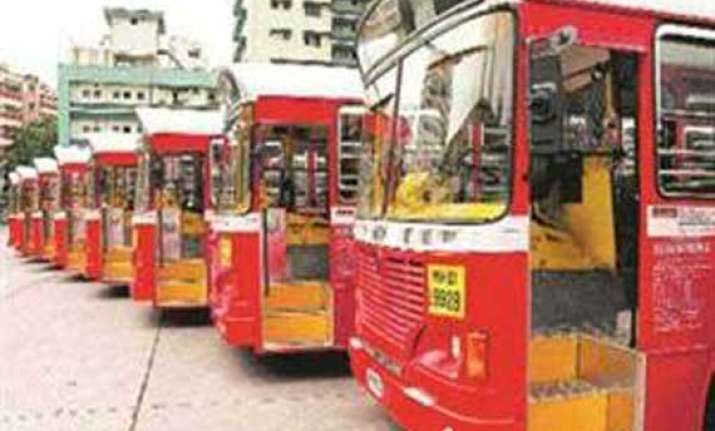 Mumbai: The BEST early Saturday hurriedly started withdrawing from its fleet of city buses a Gujarati daily's advertisements after a controversy created by the Maharashtra Navnirman Sena, an official said.
"We have started removing the advertisements in view of the discussions held yesterday in the BEST Committee meeting. These ads were released through a contractor for about 200 buses in all the 26 depots, they (ads) will be removed over the next few days," said a top official, requesting anonymity.
The MNS took umbrage at the ads by the Gujarat-based Sandesh Newspapers Ltd, heralding its new Mumbai edition in Gujarati, "Sandesh".
The ad proclaimed: "Who is responsible for Mumbai's financial and intellectual development? We Gujaratis..."
Questioning this blanket credit claimed by Sandesh, the MNS group leader in BEST Sandeep Deshpande said the Gujaratis' financial contribution was true to an extent, but the intellectual development was due to stalwarts like the late Bal Thackeray and Jagannath Shankerseth.
He said these ads hurt the sentiments of Mumbaikars, and demanded their immediate withdrawal, which the BEST started doing early Saturday.
Defending the ad campaign, Sandesh Newspapers Ltd. managing director Parthiv Patel said it only spoke about the achievements of the Gujaratis living in Mumbai.