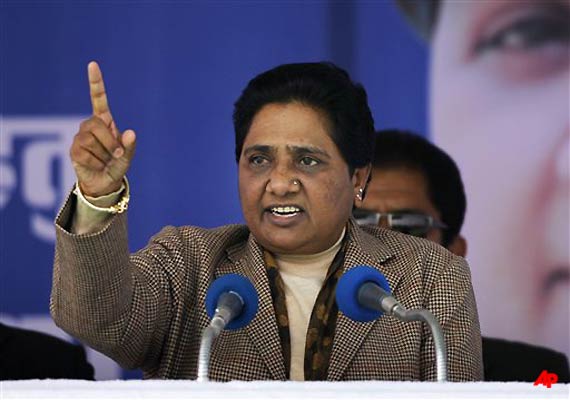 Kanpur, Feb 17: Uttar Pradesh Chief Minister Mayawati today rubbished media surveys that projected BSP to be in bad position in the Assembly polls and reminded voters that her party had got majority in 2007 despite similar predictions.

"I want to tell the people that the surveys being shown on TV channels and in the media are showing BSP winning only a few seats. They should not be misled by these as in the 2007 polls too, BSP was not shown in surveys, yet we formed government with absolute majority," the BSP supremo said.

At an election rally here, she said, "We will prove all such claims by the media as wrong this time as well and achieve absolute majority," he said.

"When the Election Commission ordered draping of statues of elephants in the state, the media kept showing it for 15 days thinking that we will get negative publicity. Instead, we got very good publicity free of cost," she said.

More than anything else, this has helped in the party's symbol being recognised all over the country, she said.

Referring to Congress leader Rahul Gandhi's remark that he had a lot of respect for Kanshi Ram, she posed, "Where did all this go when he died and the central government did not even declare a holiday. Our community will never forgive the Centre for this."

She said that in spite of "limited resources" from the Centre, her government had helped the Dalit, backward and very backward sections to progress.