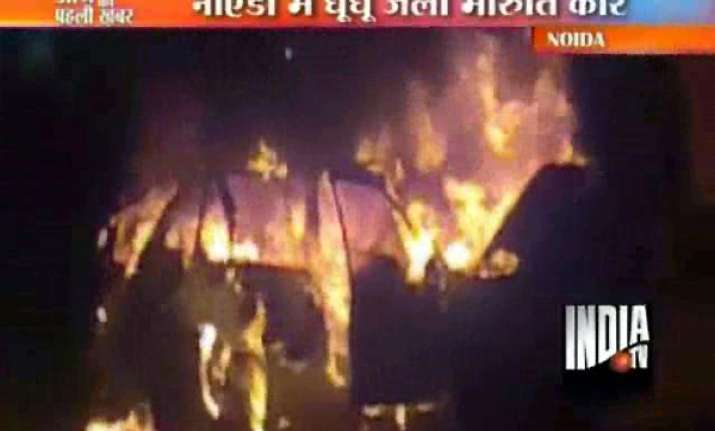 Noida, Dec 21: A Maruti car suddenly burst into flames in Sector 12 M Block Noida on Tuesday and was gutted in a matter of minutes.

Eyewitnesses said, the car was locked and there was nobody inside. There was a loud sound and the engine caught fire.

Fire brigade was called in, but by that time the car was completely burnt.