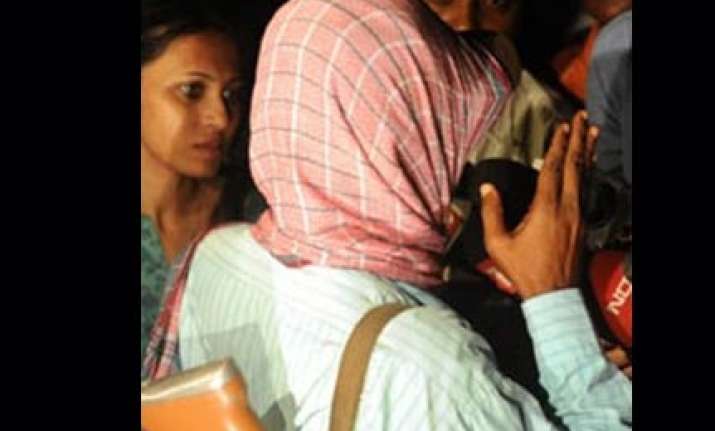 Kolkata: Top Maoist leader Kishenji on Wednesday defended Trinamool Congress chief Mamata Banerjee for stating that the killing of the outfit's spokesman Cherukuri Rajkumar alias Azad was wrong and said talks could only be held after the withdrawal of anti-Maoist operations.
"There is no doubt that Azad was treacherously murdered. Mamata spoke the truth. So why the furore over the issue in Parliament?" Kishenji told PTI over phone from an undisclosed location.
'The BJP and CPI(M) are shouting over Mamata's statement and are not asking for a judicial inquiry into the killing of Azad when he was negotiating the government's proposal for talks," he said.  
He demanded the resignations of Union Home Minister P Chidambaram, Prime Minister Manmohan Singh and Andhra Pradesh Chief Minister K Rosaiah for Azad's death.  
On talks with the government, he said, "after so much treachery we can still discuss the central government's offer of talks at our central and state committees if the Centre stops violence and withdraws Operation Green Hunt."
Stating that the Trinamool Congress chief had not demanded a judicial inquiry into Azad's death, who was killed in an encounter with the police in Adilabad district in Andhra Pradesh on July 2, he said, "She is part of the government and cannot go against its policies."  
 On Banerjee's call to Maoist to eschew violence, Kishenji said, "She has asked Maoists to renounce arms and come for talks. She is asking us to do something
hich was never on our agenda. She is asking us to lay down arms and not asking the Central government to stop violence."  
Asking social activists Medha Patkar and Swami Agnivesh to take up a movement on the issue, he said "we have been fighting for the cause of the people and we will continue to do so." PTI