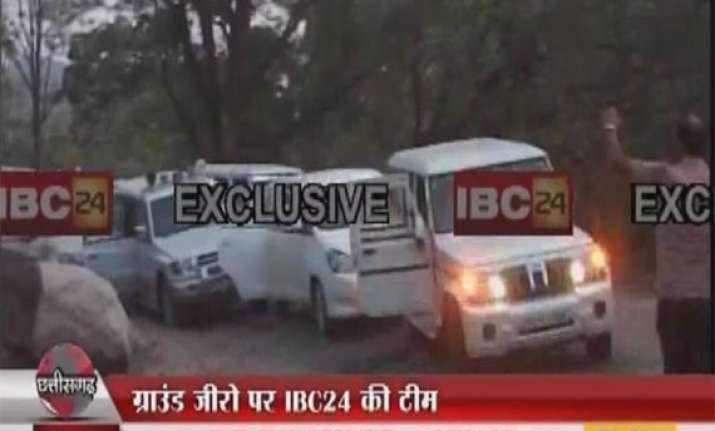 Raipur, May 26: It has now become clear that minimal security was provided to the senior Congress leaders going on their Parivartan Yatra in Chhatisgarh on Saturday.  
All that they had in the name of security were their personal bodyguards and a handful of policemen, unlike the huge security arrangements that were made  for the state chief minister's Vikas Yatra last month.
The personal guards accompanying the Congress leaders fired back, but they were badly outnumbered.
Chhatisgarh police and intelligence had clear inputs that the Maoists would be trying to target political leaders as soft targets in the run-up to the assembly polls slated in November this year.
Yet, no adequate security was provided, particularly when the entire top rung of state Congress leadership was out on the yatra through dense forests, which are known dens of Maoists.
Several hundred armed Maoists gathered in Jheeram Ghati on Saturday morning, but the state intelligence apparatus was caught unawares.
Police sources said the Maoists had already gathered information about the size and scale of the Congress convoy in advance, and had planned their operation meticulously.
The convoy going from Kanker Ghati National Park to Jheera Ghati in Darbha was supposed to travel 27 kilometres, an area dominated by Maoists.
The moment the Congress convoy entered the valley, the Maoists passed on the information through their network. Bastar district's border begins from Jheeram Ghati, and it was at the border of Bastar and Sukma districts that the massacre took place.
The Maoist attack on Congress convoy is seen as a major embarassment for Chhatisgarh police and its intelligence. To counter operations by security forces, the Maoists had started a TCOC (Tactical Counter-Operation Campaign)  from April 15 til July 15.  The TCOC by Maoists had a single aim: to attack police and high dignitaries.
The infamous Tadmetla massacre of CRPF men took place during the TCOC, sources pointed out. Yet, the state police failed to provide adequate security to the Congress leaders.