Follow us on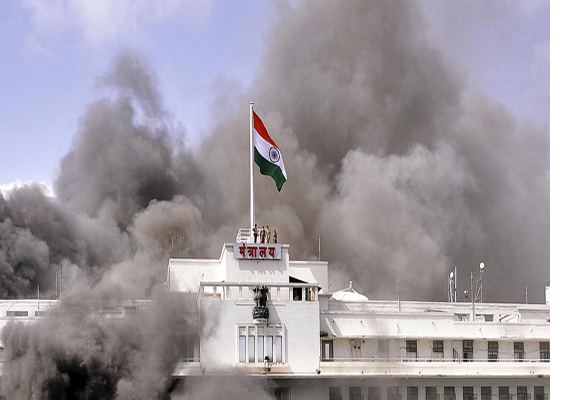 Mumbai, Jun 28: City Police, probing the last week's fire mishap at Mantralaya, on wednesday said as many as sixteen CCTV footages were partially damaged due to water pumped by firemen to douse the flames.




"Over 100 CCTVs were installed inside the Mantralaya. We have most of the footages of CCTVs in the building.

All the footages or recordings are usually stored in a control room on the ground of floor of the building," said a crime branch official, adding water pumped by firemen has partially damaged the CCTV feeds stored in the system.

"Due to the water pumped by the fire brigade officials to douse the flames, the water went inside the control room resulting in damage of feeds of the CCTVs stored in the system," the official said.

However, the damage caused to these recordings will not affect the probe, he claimed.

The Crime Branch which is entrusted with the probe into the mishap has so far recorded statements of 132 witnesses.

According to police the devastating blaze started exactly at 2.37 pm on the fateful day on June 21, police said, adding they did not come across any contradictory statements so far.

Five persons were killed in the devastating fire that swept through Mantralaya and gutted offices of some of the ministers.