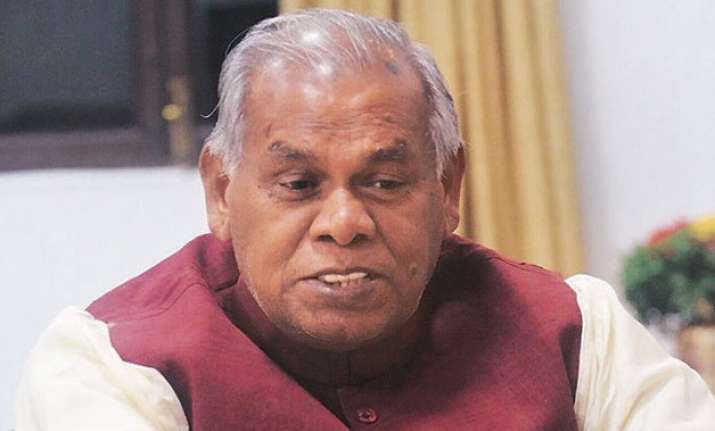 Patna: Former Bihar chief minister Jitan Ram Manjhi has refused to vacate the CM's official bungalow at 1, Aney Marg.
Manjhi has taken the position that he would vacate the residence only after his predecessor-cum-successor, Nitish Kumar, vacate his present accommodation at 7, Circular Road.
Brishin Patel, former minister and close aide of Manjhi, said that the logic given by ex-CM that 1, Aney Marg is the CM's official residence and the 7, Circular road bungalow is earmarked for an ex-CM's residence is rightful.
"The former chief minister's stand is absolutely reasonable and we all support it," Patel, said.
Just after a bitter scuffle in Janta Dal (United), Manjhi on February 20 floated a new political patry, Hindustani Awam Morcha (HAM).
As quoted by a leading daily, Bihar parliamentary affair's minister Shravan Kumar says, "The bungalow at 1, Aney marg, is earmarked as CM's official residence. As a former CM, Manjhi, more than anybody else, ought to know the law and comply with its provisions".  Manjhi had enough time to vacate the CM's official residence but the minister told that he is living there on borrowed time.
Shravan Kumar, a close Nitish aide, doubles as chief whip of the ruling Janata Dal-United (JD-U) in the Bihar assembly. JD (U) sources said the views expressed by him would be in close conformity with CM Nitish's views on the subject at hand.
Another twist to this tale is that the authorities had already allocated a third bungalow, at 12 Strand road, for Manjhi to move in after vacating the Aney Marg house.
But according to close sources to Manjhi, he wanted the same circular Road bungalow occupied by Nitish when he was entitled to as ex-CM.
But Manjhi, sources close to him said, wanted the Circular Road bungalow occupied by Nitish on the ground it was the one he was entitled to as ex-CM.